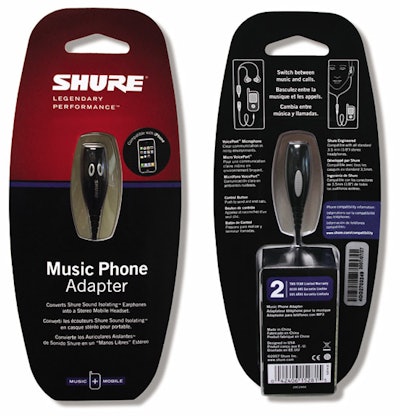 A panel of packaging professionals reviewed all submissions before the show and chose 12 finalists, which were displayed on-site at The Showcase of Packaging Innovations® exhibit sponsored by The Dow Chemical Co. Each finalist was developed, produced, or executed by at least one exhibitor.
The Blisterguard® material used in the winning package keeps the product tamper resistant, allows the customer to see the product, and maintains the integrity of graphics and branding. The design reduced the number of parts necessary for packaging and proved to be a substantial cost-cutter. Participants in the project were Colbert Packaging Corp., Combined Technologies Inc., and Dordan Manufacturing Inc.
The next four vote-getters in order of most votes received are:
• Brand Pak ring carrier/stretch sleeve multipack for single-serve, ready-to-drink FruitSimple™ smoothies (submitted by CCL Autosleeve) from Sunny Delight Beverages Co.
• Shrink sleeve for Octanium octaine booster from Xcela Corp. (submitted by Ameri-Seal Inc.).
• Wetbone™ Water to Go (submitted by Ampac Flexibles, div. of Ampac Packaging) portable, potable water for dogs in a flexible drinking pouch.
• Coated 100% recycle-fiber content LTS System for California Grapes (submitted by Maxco Supply Inc.).
Companies in this article