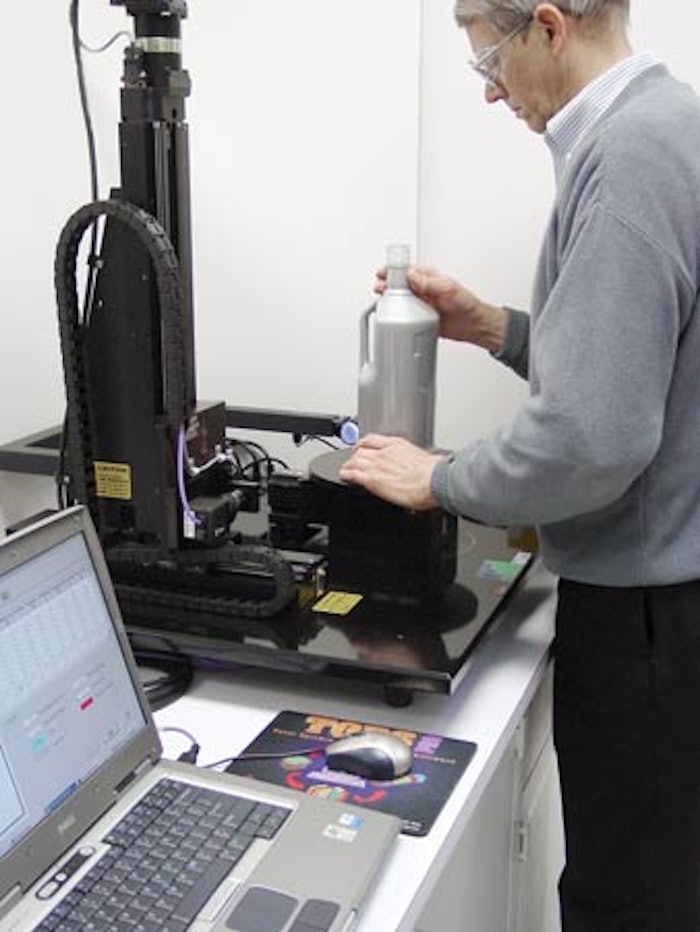 The new system was installed at Diageo's Plainfield, IL, packaging lab in June 2005, joining several other Agr quality inspection devices, such as fill height, impact, and twist cap torque testers. Experts from Agr's American Glass Research division consulted on the installation and start-up.
Designed to measure an array of container sizes, profiles, and wall thicknesses, the automated VBG system replaced time-consuming, error-prone manual caliper measurement of container dimensions. The VBG uses a high-precision servo motor drive to control the device's imaging movement. Monitoring of every container statistic (including height, weight, neck finish/thread, mold ID number) is repeatable, and the numerical values are displayed on screen and can be saved to disk.
Along with contributing to the fast-paced Dulseda package development effort, the VBG is instrumental in daily evaluation of incoming containers from suppliers. It helps detect deviations in bottle specifications that could disrupt filling and capping line operations. The system adds another layer of packaging safety, quality, and supplier accountability.
Diageo packaging technician Walter Nyderek estimates the VBG has saved a tremendous amount of container testing time. He says, "It used to take a couple of hours to get all the dimensions of a bottle by hand. Now, with the machine, it takes about two minutes—and it's more accurate." —Judy Rice