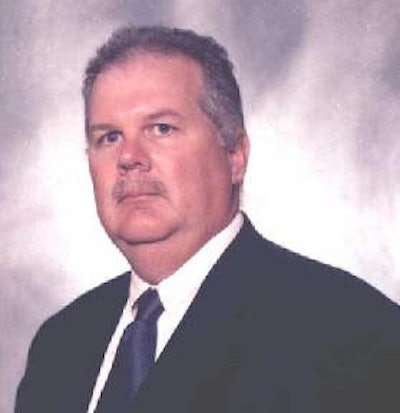 In a February 24 Web seminar, John Henry, the "Changeover Wizard" of Changeover Inc., presented Achieving Quick Changeover—Effective Pitstops in Your Packaging Plant. Henry began his presentation by noting that a one-second difference in a pitstop in a NASCAR race of cars going 200 mph equates to 300' on the raceway.
Similarly, Henry said there is a competitive advantage to those packagers that reduce changeover-time reductions. He defines a changeover as the total time required in going from making good product to a change and back to making good product.
Henry outlined two paths to quick changeover:
Operational refers to organizational aspects, such as standard operating procedures, parts storage, and management approaches.
Mechanical refers to machinery modifications and related matters.
This was the aspect Henry homed in on.
The goal is to get away from tools altogether, Henry emphasized. Measurement was also crucial. "If you can't measure it, you can't control it," Henry says of changeovers. Here were other key points he made during the hour-long seminar:
Eliminate unnecessary things. "By breaking down the changeover process into smaller pieces, all plants can find things to eliminate," he says.
Consider absolute positioning rather than relative positioning such as label location on cases. Relative positioning, such as a label centered on a case side, requires a changeover, absolute positioning such as the same 2'' in from the edge for various case sizes means no changeover is needed.
Pre-stage changeparts by organizing and having them ready and near the equipment when it's time.
Be on the alert for ideas outside work time. Henry used as his example molded trays used by McDonald's restaurants that contain the parts needed to change the shake machine. All the parts had a form-fitting compartment and were also clearly identified by name.
Look for safety aspects to help gain funding. Henry pointed out that it's always easier to gain approval for projects with a safety improvement angle. For example, a discharge gate added atop a 8'-high sortation bowl helped on changeovers and eliminated the need for a ladder to access.
Other helps include power tools to speed repetitive fastening tasks, orange handles and dials for easy visibility, selector switches for easy photo eye adjustments, and slots and keyholes to replace holes in plates for simpler fastening.
For more on changeovers, see PW's special report Time for change: Expert advice, published August 2004.
IoPP's future Web seminars
This seminar was the fifth in a continuing series of Web seminars sponsored by IoPP.
According to Chris Barry, IoPP communications manager, "It is IoPP's intent to present one Web seminar per month. The idea is to bring hard-hitting information to attendees on a timely basis." Barry says near-future plans include an equipment technology initiative wherein IoPP will address important innovations and technologies in packaging equipment. "This new initiative will expand the scope of IoPP's Web Seminars," notes Barry. Other topics will include "Nanocomposites Used in Packaging" and "Liquid Filling Technology Innovations." IoPP is also developing segmented Web Seminars, which will address a specific "hot" topic that will be broken into a series of hour-long seminars. No dates have yet been set, but contact IoPP (Web site below) for further information.
Companies in this article