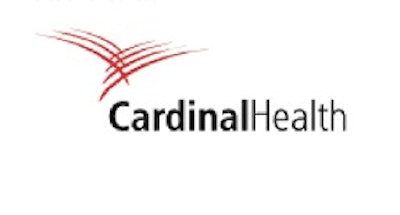 By Pete Beckwith's reckoning, Project Jumpstart was a mixed bag that demonstrated some of the promises and some of the shortcomings of RFID for item-level tagging of pharmaceutical products. Beckwith is the director of business integration for Cardinal Health, one of the world's largest distributors of pharmaceutical products.
Along with Accenture, which managed the program, Cardinal was one of the dozen key companies involved in the Project Jumpstart pilot. Project Jumpstart comprised a group of pharmaceutical manufacturers, distributors, and retailers working together to evaluate radio-frequency identification technology. Other companies included Abbott Laboratories, Barr Pharmaceuticals, CVS Pharmacy, Johnson & Johnson, McKesson, Pfizer, Procter & Gamble, and Rite Aid. In January, Walgreen's participation was announced. Jumpstart Release One was conducted in 2004 with Release Two planned for 2005.
"Project Jumpstart served as a proof-of-concept for RFID track-and-trace of individual packages such as blister packs or bottles through the pharmaceutical supply chain," says Beckwith. "As such, it was successful."
Defining success
What does successful mean?
"We learned that companies can track and trace products as they move through the supply chain," Beckwith responds. "Through partner collaboration, we worked to serialize products in order to authenticate product and trace their movements through the supply chain. We also worked to identify challenges that center around tags' readability. While we believe our supply chain is extremely secure, recent headlines indicate that it is becoming increasingly important in the pharmaceutical industry to improve supply chain security."
The pilot was conducted in 2004 in two groups involving different products and case counts, companies, and retailers. Beckwith disclosed the following details:
Tags used were Class 0 tags, meaning they arrived preprogrammed with the Electronic Product Code data. The tags were a custom two-ply design that Beckwith says permitted pharmacists to remove them prior to dispensing.
Serving as a wholesale distributor, Cardinal Health conducted readings of tags only, the company did not apply any tags to packages. Tagged at the item and case level, the readings were conducted at two of Cardinal Health's distribution centers.
Tagged cases were segregated from regular product.

Best case scenario

In the pilot, cased products were sent through the supply chain from packager to Cardinal to retailer.

In the first group, read rates were 95%. "This group was, by design, a best-case scenario pilot," says Beckwith. "These were typically tagged [plastic] bottles in case counts of less than 48."

Beckwith also points out that it was encouraging to find that the tags remained stable and were robust enough to withstand the rigors of the supply chain undamaged. When the tags were returned, more than 99.9% were still readable.

Is RFID ready for "prime time" in Rx? "This was a reality check," Beckwith responds. "We found that tags are robust through the supply chain. But we also found that, when tightly packed inside a case on individual bottles, tags can be very difficult to read."

The Group Two reading success rate, which included item-level tagging of cases containing more than 48 items, was in the 80% to 85% range. "And the bench-top reading time was taking as long as 15 minutes," Beckwith adds. "That was a surprise." At Cardinal Health facilities, Beckwith says cases took an average of three to five minutes to read.

"So what do you do when that's one of many cases on a pallet?" Beckwith asks. In defense of some of the results, he says that some of the hardware and software used are now one-year old technologies and are expected to significantly improve with the advent of the Generation 2 standard.

What's next?

Cardinal Health would like to expand the pilot with its trading partners when tags and readers meeting Generation 2 protocols become available, Beckwith says, to get a sense of how much more improved they are.

Beckwith notes that Cardinal Health is planning to participate in Jumpstart Phase 2. "We valued the facilitation and program management that Accenture brought to the table in Phase 1," he says. "While there are clearly shortcomings to the current technology, we see the future value that RFID may bring to the pharmaceutical industry, and we want to investigate it further."

He also suggests inference as an option to enhance inefficiencies that were revealed with the current technology.

"Let's read cases—not contents—inbound, until they are broken down into the item level in our facilities," he explains. "Then read the item-level units, and associate those items with that particular case. Maybe there are other ideas out there that as well."

Cardinal Health agrees with the FDA that RFID is a very promising technology for securing the difficult supply chain for drugs. In fact, FDA's position is that RFID is the most reasonable technology for that task, so the question is when.

"This pilot illustrated the promise of RFID, but there must also be awareness of its current limitations," concludes Beckwith.

Cardinal Health

Phone: 800/234-8701

www.cardinal.com

Accenture

Phone: 312/737-8842

www.accenture.com
Companies in this article