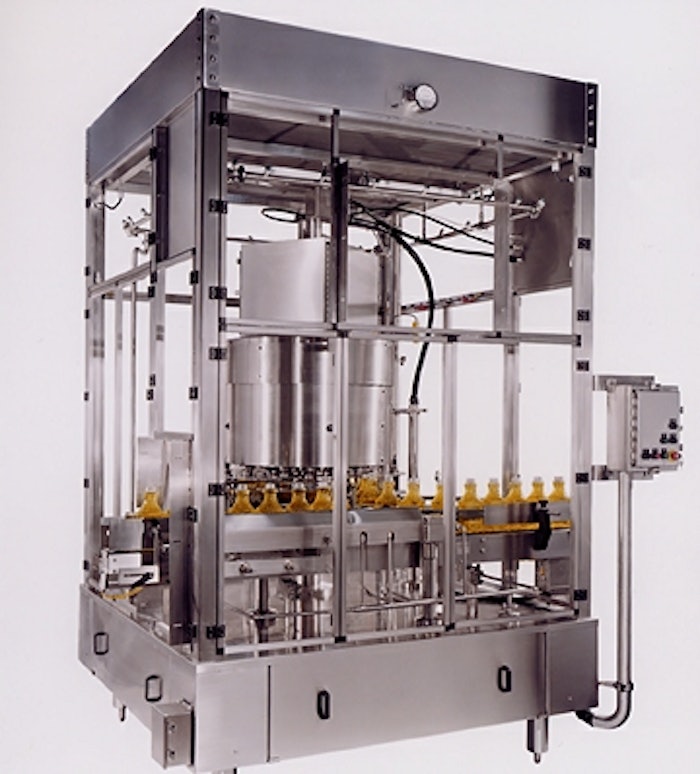 Do you rely on conduction sealing?
For the first time ever you now have an alternative to conduction sealing. Through extensive research and development with leading manufacturers of conduction sealing equipment Enercon has developed an induction sealing solution that fits into virtually any conduction sealing system.
Whether your application requires a rotary or indexing solution Enercon can adapt its industry leading induction technology to meet your requirements. The benefits of induction over conduction are numerous.
Induction benefits
Unlike conduction sealing technology induction sealing provides instant start-up without the system warm-up required by conduction systems. The heating process is created by an electromagnetic field rather than the conduction "hot plate" process. This minimizes ambient heat allows the sealing head to maintain a cool temperature and improves operator safety. It reduces clean-up time for product spillage because the product will not "bake" onto the sealing head. And in the event of any required maintenance reduces the time required as there is no "cool down" time needed.
From a production standpoint induction also relives the headache of maintaining proper sealing temperature with the use of elaborate temperature sensors and heaters. Additionally induction sealing requires virtually no maintenance. And with recent sealing head and power supply developments induction sealing can meet or exceed conduction sealing on high speed lines.
Induction sealing users will also realize utility savings. Induction sealing system requires less power than the power consumption required to maintain a constant high temperature on the conduction sealing heads.
Induction outperforms conduction
Recently SmithKline Beecham Consumer Healthcare redesigned their capped Tums package and switched from conduction to induction sealing. According to SB Packaging Engineer Jim Pitassi "I liked Enercon's strong in-house research and development team unlike R&D consultants that I found with some of the competition." Plant Supervisor of Mechanical services Mickey Miramonti adds "There is a lot less downtime (with induction sealing) which saves on manpower. And we produce less scrap."
Flexible technology
Enercon's flexible induction sealing technology may be leveraged into new or existing rotary pick and place and pressure-belt systems. Induction sealing is ideal for the food dairy chemical beverage bottled water pharmaceutical and personal care industries. Best of all Enercon's engineering team will work with you to customize our technology to meet your specific application requirements.
For those companies with low production volumes or laboratory applications Enercon has developed a table-top model that will successfully seal capless containers. To learn more about how the induction process works the table-top sealing system or to learn how induction can be integrated into your conduction sealing system click here.
Ford's Packaging Systems Ltd. names Enercon official induction supplier
The new agreement allows the companies to work cohesively on projects involving both companies' expertise. Ford's is the leading supplier of capping presses in the world and Enercon is the global leader in induction sealing technology. For more information click here.
Companies in this article