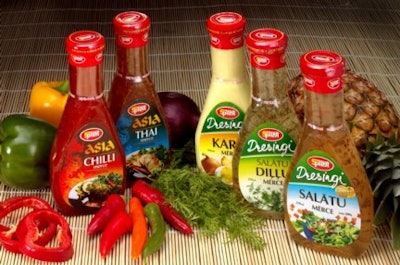 The colorful new closures enhance the brand identity and visually compliment Spilva's colorful products.
"Crown worked with us through the entire process," said Dana Ercina, marketing director for Spilva. "Its technical experts helped us install four capping machines, and they followed up with regular line visits and supports." In addition, the changes increased Spilva's production output, while increasing line efficiency.
The company, which operates one of the most modern food processing plants in Eastern Europe, manufactures more than 100 different food products that it sells at both retail and to institutions.
Companies in this article