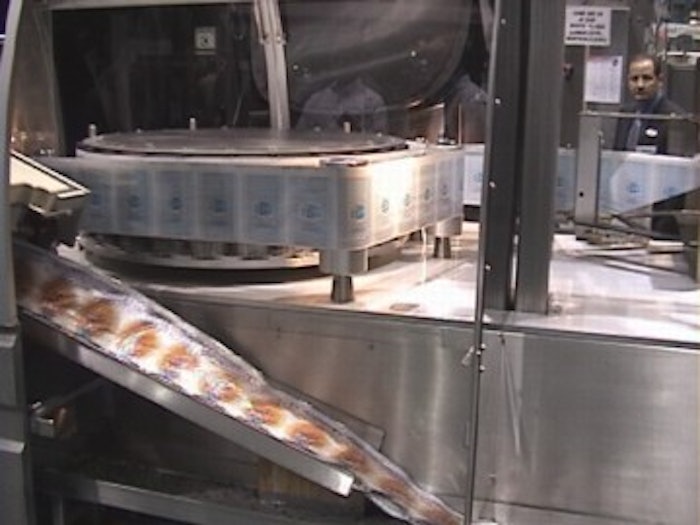 Pouch King continuous-motion, horizontal form/fill/seal machine reaches speeds to 500 stand-up pouches/min. The sealing system is said to provide a highly consistent temperature profile along the vertical seal to ensure a high-quality side seal. The system controls the temperature of the seal bars precisely, allowing thinner materials to be run, along with controlling the temperature profile to accommodate thicker materials. The machine design greatly speeds cool-down from weld temperature, which minimizes lost production and then brings heaters back up to weld temperature within seconds for machine restart. The fast-heat capability also optimizes overall line productivity for pouch machines configured as part of larger packaging systems.
The Pouch King family of machines are equipped with fully integrated servo systems using advanced motion control, electronic line shafting, and SERCOS fiber optic networks—all of which eliminate complex mechanical drive systems while providing high reliability, predictable operations, and minimal maintenance. The Pouch King features an advanced control system with color touchscreen HMI, system diagnostics, and servo performance monitoring with predictive maintenance capabilities. Jones offers integrated motion and control systems from Rockwell Automation, Siemens, or Bosch Rexroth to meet customer preferences worldwide.
Other features include easy-open clear-view guarding, space-saving footprint, and ergonomic low-profile machine architecture. A 70% reduction in mechanical components from alternative designs enables superior performance and value, along with a lower machine profile for ease of accessibility and cleaning.
Companies in this article