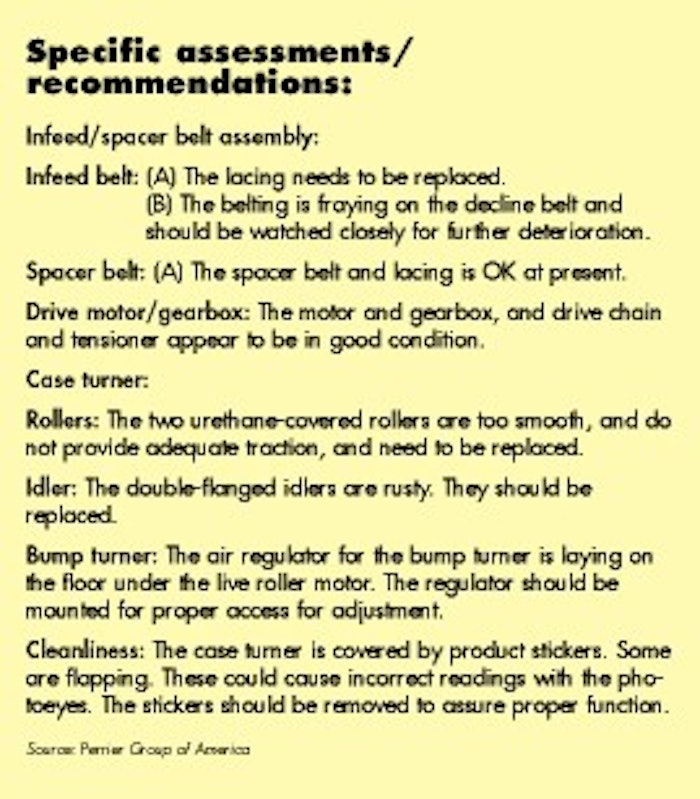 Editor's Note: This story focuses on how technical materials are used by Poland Spring Bottling Co. to improve the skills of its machine operators and mechanics. For a detailed look at mechanics training, see Packaging World, Jan. '01, p. 69. For a look at operator training, see p. 75 of the same issue.
At Poland Spring Bottling Co.'s water bottling plant in Poland Spring, ME, manuals and guides for trainers and students are used to help teach employees to use packaging equipment that includes fillers, cappers, labelers, case packers, and palletizers. "We use technical materials from the vendors to learn what their recommendations are as far as care and safekeeping and operation of the machinery," notes Val Lovelace, training manager. (See chart A.) "Then we analyze the job to find out what specific functions a person needs to perform on the machine, and we develop training points around those functions." These guides begin by listing course prerequisites and purposes, using a "course map" to diagram course objectives. These are followed by the primary course "modules," which include chapters on safety, quality, administration and housekeeping, replenishment of raw materials, machine operations, changeovers, preventive maintenance (see chart B), troubleshooting, a glossary of acronyms and terms, and a certificate of course completion. At the end of each of these chapters is a skill check sheet that indicates which skills the training participant has learned through performance on a specific machine and classroom training. The participant fills out the nameline, and the trainer lists the date that the chapter or module was completed. For an example of a skill check sheet, see chart C. When the participant performs the task satisfactorily, the trainer initials that task on the skill check sheet. The number of skills can range from about two to two dozen, depending on the complexity of the functions. Trainer guides provide special instructions to help teach and encourage participants, as well as the answers to questions. (See chart D.)
Competitive pay Demonstrating a new skill makes the employee more valuable. But it doesn't automatically entitle an employee to a promotion or a pay raise. In part, that's attributable to pay based on a union wage scale. However, Lovelace does report that last year, all plant mechanics earned an across-the-board $1 an hour raise for newly acquired skills. Looking at the local job market, she says, "A lot of kids graduating from automated machinery courses at colleges are starting out at $18 to $20 an hour, and with no experience," she relates. "So, if we have a mechanic with 10 years of experience who has been trained and has increased his skills, he becomes more marketable [for related jobs outside the company]. "We gave these people a pay raise to make their wages competitive," Lovelace explains. "That makes them less likely to move on, and stability in our workforce is a critical contributor to efficiency and productivity." The goal for the OJT program, she notes, is to take "what we've done here and try to do that at our [Perrier Group of America] plants nationwide. We want to develop a curriculum that provides basic operating principles for start-up, shutdowns, and changeovers. We want the training a new filler operator receives here at our plant today to be virtually the same training the company will give a new filler operator [for the same machine] at any other company plant."
See the story that goes with this sidebar: Poland Spring promotes 'wall-to-wall' training