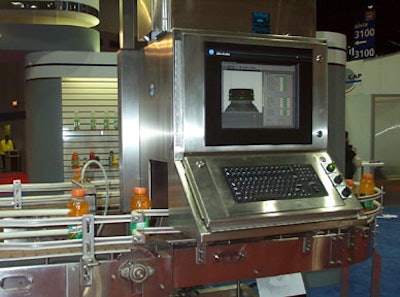 The machine detects cocked caps, loose caps, broken or missing tamper bands, missing liners, missing caps, deformed bottles and low fill levels. The machine is said to perform with near 100% accuracy.
According to White Cap (Downers Grove, IL), the Model 51R42 is the only vision-inspection system for plastic closures to function and such high accuracy and such high speeds. The system incorporates a Cognex (Alameda, CA) Check Point vision system, programmed by White Cap.
Real-time data, including number and types of rejects, can be captured and downloaded into a PC-based spreadsheet program for subsequent analysis.
Also featured is a configuration set-up feature that enables users to make all fine adjustments simply by clicking on the numerical reference value to be changed.
Companies in this article