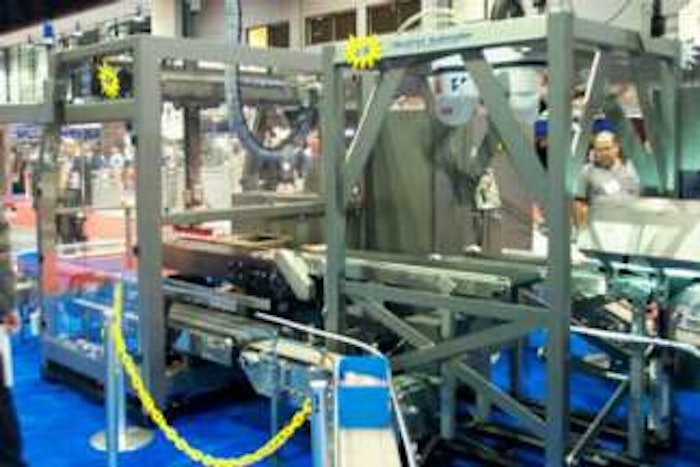 Running 150 products/min at PackExpo, the BluePrint (Colonial Heights, VA)system incorporates the Flex Picker vision-guided robot from ABB (New Berlin, WI). The robot orients randomly positioned bags as they travel down a conveyor in preparation for case-packing by the BluePrint machine.
Immediately following the robotic orienter is BluePrint's Smart-Trak™ collation system. The second generation Smart-Trak collation system collates packages into individual pockets at speeds up to 400 products/min, according to the company. Changeover time has been reduced to two minutes, though booth staffers claimed to Packworld.com that the equipment on display could be changed over in under one minute.
The entire system accommodates flexible bags from 1" to 28" in size and from 15 g to 8 kg in weight.
Companies in this article