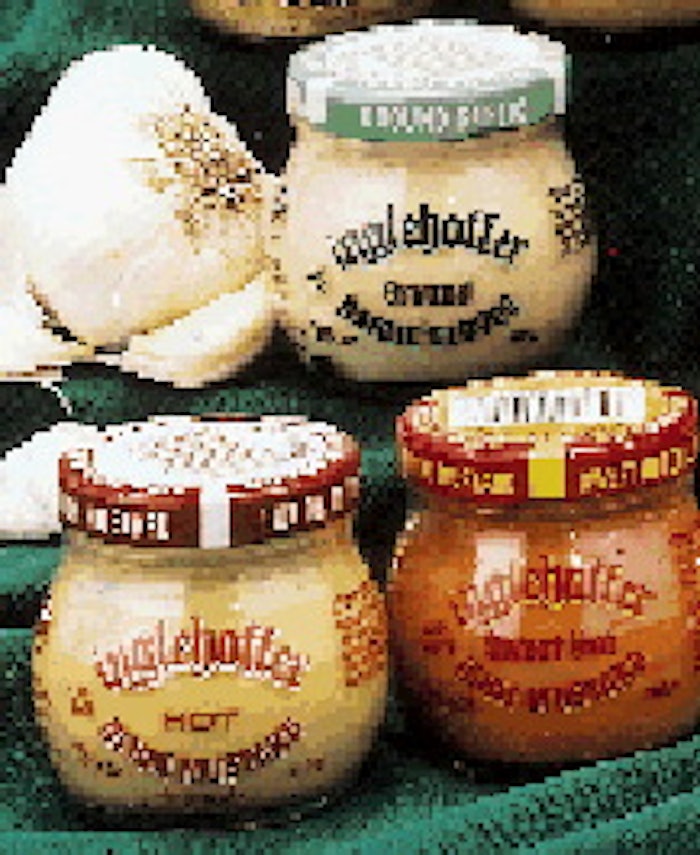 The polyvinyl chloride labels, reverse-printed flexographically in two or three colors, are supplied by Seal-It (Farmingdale, NY). They're applied by a machine from PDC Intl. (Norwalk, CT).
The chief consumer benefit in the new package is the tamper evidence provided by the PVC label. Its perforated top portion must be completely removed before the metal lug closure can be twisted off.
Benefits to the Beaverton, OR-based condiments marketer are several. High on the list is simplified, less expensive inventory. "We no longer inventory sixteen different screen-printed jars," says Small. "We inventory one jar and sixteen rolls of shrink-sleeve labels."
Small also likes the larger image carried by the sleeve label. And, he points out, "It's in two or three colors instead of only one."
Finally, says Small, labeling is cheaper than screen printing, though he declines to quantify the savings. Inglehoffer condiments are available in 80% of the nation's supermarkets, where the 4-oz jars sell for $1.00 to $1.39.
Companies in this article