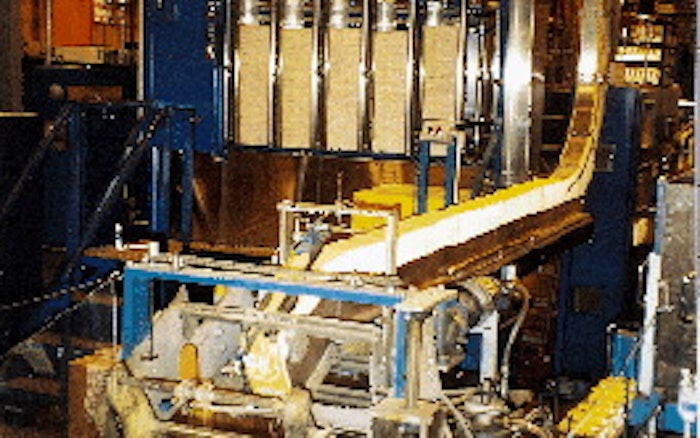 Now the equipment holds 90 minutes' worth of blanks.
Added were four Rotopak multi-pocket carousel feeders from Fleetwood Systems (Romeoville, IL), on two lines. On each line, one Model 30C-2 Rotopak uses 30 vertical pockets to feed single-faced corrugated sleeves to a continuous-motion cartoner from Thiele (Minneapo<> lis, MN). The cartoner places two light bulbs into each sleeve. Each line also uses a Model 14C-2 Rotopak equipped with 14 vertical pockets. Each 14C-2 feeder supplies a separate intermittent-motion Thiele machine that loads two inner sleeves into an outer corrugated sleeve.
"In the past, our operators were captive to loading material on a short infeed," recalls plant engineer Mark Yonteff. "Now, with 90 minutes of accumulation, the operators benefit from reducing their risk of repetitive stress injuries, and our [Cleveland, OH-based] business benefits from increased productivity.
"We operate the lines 24 hours a day, seven days a week," he continues. "The Fleetwood equipment has been extremely reliable in this environment." Yonteff says that the Rotopaks, added about four years ago, generated a one-and-a-half-year payback.
Companies in this article