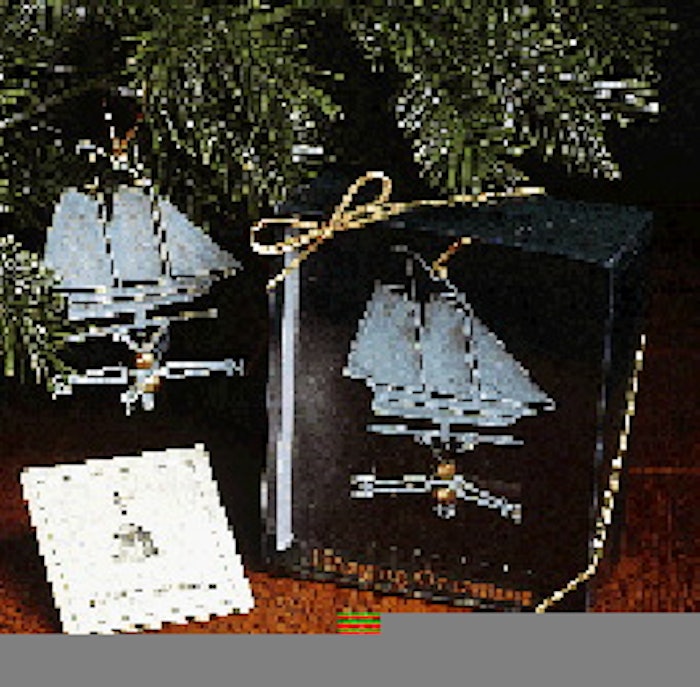 The new package is so popular that customers who had placed orders before it had been introduced changed them to include it.
The box is formed of a 37-pt chipboard. Jarisch Paper Box (North Adams, MA) wraps it in green paper, then thermoforms 7-mil Pentaclear® PVC sheet from Klockner Pentaplast (Gordonsville, VA) into the clear, glossy lids. "This vinyl thermoforms without any cracking or blushing [whitening], a critical factor at the box corners," says Dennis Lively, Jarisch vice president of operations. "Both its clarity and consistency are vital to the impression made by the package."
Late last year, hanging ornaments were available only in plain white boxes. Inside the new box, the brass decorative item rests on an insert of velvety urethane foam and is surrounded by cushioning tissue. Along with ornaments, the line includes lamp finials and bird feeder toppers.
According to Pen & Inc. director of sales Bonnie Meroth, the new "see-into" box not only enhances the perceived product value, it also gives retailers an instant point-of- purchase display, "framing our offerings with an elegant presentation."
Companies in this article