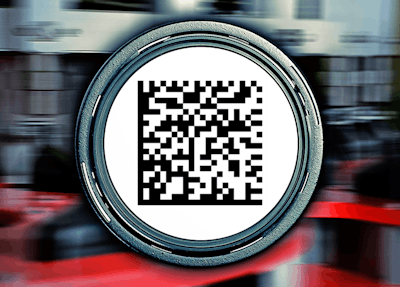 Vision systems have become one of the most effective tools in the drive to improve the quality and productivity of production and packaging operations. Their application has grown not only because of falling technology costs, but also rising expectations for what vision systems can help manufacturers achieve.
As more packaging machine builders integrate vision into their machines, they're finding that they're able to deliver greater throughput and lower costs to their customers, at the same time giving themselves a competitive edge. End users also benefit because retrofitting is always more expensive than building vision into equipment at the design stage.
"OEMs that make machines to produce products or package them know that vision will be used to quality check the results," says Brian Baird, vice president of software development for Applied Vision. "It is to their commercial advantage to provide a complete package to their customers. And by working closely with vision system manufacturers, they can provide customers with a better product in the end."
Venturing into new territory
With more than two decades of practical experience and technological advances under their belts, system suppliers are taking vision to places where it's never gone before. And they're bringing it into the production process earlier, saving customers even more money by eliminating wasted time and resources.
Incorporating vision earlier in beverage can production, for example, enables manufacturers to catch defects sooner. "By applying a vision system at the stage where the cans are cut out of 3 x 3 foot sheets of metal, rather than waiting until after they have been formed and printed, defects are detected earlier and these additional costs avoided," Baird explains.
British packaging company Rexam uses an Applied Vision system to check both inside and outside surfaces of all cans made in its North American beverage-can plant. System software can immediately pinpoint the component causing a defect trend and alert line personnel to the exact upstream body maker, necker pocket or spray gun causing the defect, as well as the source of a label mix-up. This significantly reduces spoilage.
Advances in vision and lighting have helped to enable one of the most difficult applications, which is detecting product in the seal on form-fill-seal machines, according to Rick Roszkowski, senior director of marketing for the Vision Product Business Unit at Cognex. "Another difficult task is label verification, especially in food products that may have allergens, which requires using advanced pattern matching algorithms to differentiate between labels," he adds.
Powerful data crunching capabilities are essential when the job demands high read rates. One example of this type of application results from the adoption of 2D data matrix barcodes for product traceability. "Reading 2D barcodes requires the use of a vision system instead of a laser barcode reader," Roszkowski says. "Even for 1D barcodes, image-based reading systems provide higher read rates than traditional laser-based barcode scanners."
Just-in-time labeling is a priority in the pharmaceutical industry; manufacturing and packaging are being consolidated into fewer plants, and at the same time the number of unique packages is increasing to meet market and regulatory requirements. Called bright stock manufacturing, the process makes products in large, efficient quantities and stores them in unlabeled individual containers, which are labeled just prior to shipment.
To ensure that the contents of every container are known with 100 percent certainty before applying labels, packaging machine maker FP Developments integrated a Cognex vision system into seven packaging lines for a major pharmaceutical manufacturer. The systems can read relatively low-contrast, laser-marked 2D data matrix codes with near 100 percent read rates, producing significant dollar savings and avoiding obsolete inventory.
Improving cost and performance
Several factors are contributing to declining vision costs, "starting with price/performance gains in some of the crucial electrical components—namely CPUs, FPGAs, memory and, probably most significant, image sensors with recent advancements in CMOS technology," Roszkowski explains. Increased demand also drives efficiency improvements, he adds, and the lower costs accelerate adoption rates, further improving supply chain efficiencies.
While still as much art as science, applying a vision system has become easier, faster and less expensive than ever. The technological advances play out on many levels, with smaller and smarter cameras, more powerful processors, more memory, more intelligent and robust vision algorithms, graphical interfaces for programming, and improved lighting, including the widespread use of LEDs that also reduce energy costs.
Cameras, in particular, owe much to consumer electronics for their improved performance and lower costs, according to Ben Dawson, director of strategic development for Teledyne Dalsa. "Smaller, smart camera vision systems use processors and parts that are made in huge volumes for mobile devices such as smartphones and tablets," he says. "The performance of these parts is also increasing rapidly, and this decreases software costs. The cost of software is also significantly lower for PC-based vision systems since they use familiar and well-tested software and development tools."
Ingo Lewerendt, strategic business development manager at Basler, says improvements in cameras, sensors and other system components make it possible to identify problems in an object more easily, so vision can be applied to more tasks. "Fifteen years ago, a fast CCD sensor could provide around 30M pixels per second. Today, CMOS sensors at the same price level can easily reach 10X or more."
In Shangdong, China, Mingjia Packaging Inspection Technology is using Teledyne Dalsa vision systems to help Chinese beer producers increase production speeds and make sure the recycled glass bottles used by most manufacturers are fit for reuse. Before this affordable vision system was developed, most of the 3,000 bottling lines in China relied on human inspectors for the task, which meant production lines had to run slowly, at an average speed of 18,000-24,000 bottles an hour.
Is it time to add vision?
Speed is one factor that can make vision a must for some applications, along with other considerations. "If the vision task is fast, precise, repetitive or perhaps dangerous, a vision system is clearly needed," Dawson says. "You must also ask if the vision system can do the job and at what cost. There's a big step between what's possible and actually doing it."
Keep in mind that the most significant cost for most vision systems is not the components, but the engineering time needed to put the parts together and program the vision task, Dawson explains. "The cost is often difficult to estimate and tends to grow as the work continues and problems are discovered. Fortunately, graphical interfaces, which don't require users to learn a programming language, can often reduce these costs by making it easy to try out ideas and correct problems."
The cost of a vision system is often easily justified when looking at the potential return. "For a dramatic example of justifying payback, consider that automotive parts suppliers are subject to huge fines if a defective part stops the assembly line," Dawson says.
Product rejection rates are a good indicator that a vision system is justified, Applied Vision's Baird agrees. "If the cost of product being thrown away exceeds the cost of a vision system, it makes economic sense to consider adding vision."
Improving or optimizing machine control can be another reason to add vision to machine designs, Roszkowski says. "Vision can be used to detect process variations introduced by belt slippage or mechanical wear and provide feedback to correct a motion control system on the fly. In most cases, applying an OEE calculation to determine availability, performance and quality factors can be useful in understanding the cost/benefit of adding vision."
Positioning, lighting and cameras are three of the most important factors to consider when designing vision applications.
Basler's Lewerendt uses bottle filling as an example to illustrate some of the most important questions to ask when evaluating design criteria for a vision application: "First, where do you need to position the camera to best see the filling level? Next, where do you need to put the light source to make it easier to see the filling level? Finally, what further optical tricks can you employ, such as filters or light wavelengths, to enhance the image?" he says. "The camera is just the converter from the light domain into the data domain. The easier the camera sees what it is supposed to, the easier and cheaper everything else becomes in terms of material and effort, including inspection quality, failure rates, technical support costs and customer satisfaction."
Seeing color, building brands
Technology advances have made it possible to identify and judge color, making vision an important brand-building tool. "Brand identity is crucial to consumer acceptance, since the way a product looks projects quality," Baird explains. "Employing a vision system that can detect color and other variations in labeling, for example, can help producers eliminate cans that don't look good. It can help manufacturers examine how well the stamp is working at the moment ink is being applied, so they don't spend a penny more on a can that's going to be rejected."
McIlhenny Company, producers of Tabasco brand products, performs a 100 percent inspection of the three labels on every bottle it produces using a Cognex vision system configured by Acquire Automation. The system's operator-friendly HMI can easily be programmed for the hundreds of different labels and bottle sizes the company uses.
Complete 360-degree inspection of unoriented bottles has traditionally required line scan vision technology combined with complex mechanical handling devices to acquire images, but the new system enables less intrusive integration options and higher throughput rates. The inspection station can read barcodes, verify text, inspect graphics and measure features at product line speeds of up to 1,200 parts per minute.
Vision priorities vary by industry
Though vision application requirements for packaging machines in the food, pharmaceutical and consumer goods industries may be fundamentally the same, a closer look reveals key differences. "Each market has different requirements, driving the nature of the inspection at all levels from the camera to the lighting to the algorithms used for processing," Baird says.
Dawson gives examples of the specific requirements for various industries, such as the need to "inspect icons or glyphs that graphically give instructions to consumers for pharmaceutical packaging. For palletizing, you want to have a system that can count items, dimension them and guide a robot or other packer. For food packaging, you need to check seals, perhaps using ultraviolet lighting, as well as product fill level, date and lot codes. Traceability is also a bigger concern for pharmaceuticals and some food products than it is for consumer products."
Each application is unique, which is a major reason why vision systems are not, and may never be, at the off-the-shelf technology stage, Dawson adds. "A manufacturer of dessert topping needs to check safety seals on product tubs, for example, to reduce the chances of leakage, tampering and product spoilage. A soft-drink bottler needs to ensure there's the right number of bottles in a crate or to generate information for taxes. A manufacturer of decorative bows needs to count the number of bows going into a plastic package to reduce fines from the retailer and loss of revenue if too many bows are in a package."
Another variation in priorities may be the need to protect the vision system itself. Systems often need to be waterproof and dustproof to survive washdown in food and pharmaceutical packaging or dust in production environments. This often requires IP-rated enclosures and clean compressed air to blow off dust from the optics and lighting.
Printing applications, for example, often create a mist of ink in the environment, so sealing the vision system tightly and cleaning it daily are needed to protect image accuracy. Wet ink is also very glossy, so polarizers can be added to limit reflections that can distort images.
What's next for vision?
Vision technology continues to change and improve as system suppliers, OEMs and end users gain experience in new applications. More use of color in vision and smaller, smarter and less expensive cameras are definitely on tap. Better and more powerful algorithms are continually being developed, many of them customized for an application. And as graphically based programming software continues to improve, both OEMs and end users will find it easier and less expensive to benefit from integrating vision systems into packaging equipment.
Companies in this article