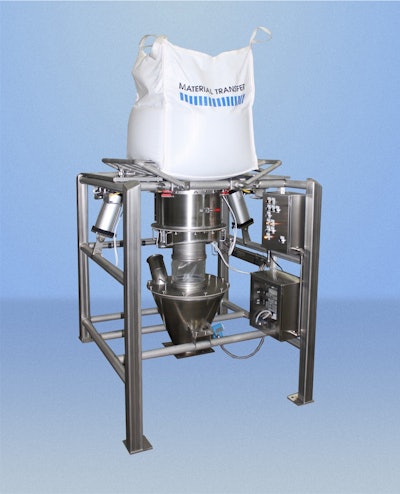 A sanitary, tool-free removable Flo-Lock™ discharge spout closure system quickly halts material flow for partial bag discharge, allowing bag to be retied and removed. Unit features a sanitary, tool-free removable Sure-Seal™ spout clamping system for dust-tight material discharge, and a sanitary, tool-free removable discharge hopper with level sensor. All rigid conduit and pneumatic lines are mounted on welded stand-offs for easy equipment cleaning. Removable design features allow efficient and thorough equipment sanitation.
Systems are custom designed for your specific application requirements.

Companies in this article
Videos from Material Transfer & Storage, Inc.