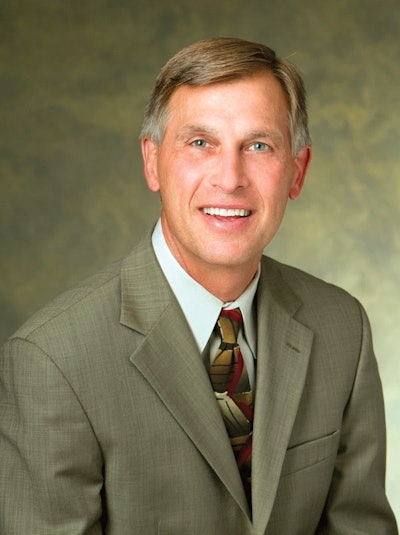 Packaging World
:
Your company sells packaging materials to both brand-name and generic pharmaceutical companies, as well as retailers. What are some of the key issues for your customers when it comes to adherence packaging?
Ted Lithgow:
Generics are driving volume through mass merchandisers such as Walmart, Target, and grocery leaders like Kroger. Many of these leading generic channels sell $4-a-month prescriptions, or three for $10 90-day scripts targeted to be more affordable, and to encourage patients to come back and refill their prescriptions more often. That has fundamentally changed the dynamics in the space.

Reducing costs throughout the supply chain to the patient will always be important, but how does MWV marry economic concerns with the sophisticated compliance packages it produces?

First, there's a strong case to be made that the cost of packaging is a tiny proportion of the overall cost of the product. I can't tell you exactly what that number is but let's start with a major manufacturer of a new drug or a drug that hasn't gone off patent. What do you pay, anywhere from $60 to $200 for a month's supply? The cost of an adherence package will probably be under 50 cents. Now factor in that adherence packaging helps to drive higher medical possession ratios and faster refills that ultimately lead to fewer unnecessary hospital stays, and there is an undeniable return on investment for patients and overall national healthcare costs.

But how do you convince manufacturers that additional investment in packaging materials and machinery for such adherence packs is economically sound?

Strictly speaking, the manufacturers' point of view is that any cost reduction is good for them. They are always looking at ways to reduce their costs. But the more important conversation is that investment in adherence-enhancing packaging has been shown in literature to increase patient adherence leading to better public health. Greater adherence by patients leads to significant returns on that investment. There are similar business cases that can be made for the retailers, especially as these packages tend to reduce preparation time by the pharmacist, allowing them to spend more time counseling patients.

Can you provide a specific example of how a compliance-prompting package can directly help patients in medication adherence?

Since forgetfulness is the number one driver behind nonadherence, in many studies, you can build in an element of the package to help remind patients to take their medication, or make it apparent if they already have. There are also calendar-style blister packs like ours, which serve as a kind of medication-refill reminder packaging with a printed reminder near the last dose to refill that prescription.

Packaging has to be designed correctly, be senior friendly, child-resistant, provide information, and be convenient to use, particularly where patients take multiple drugs. There are more than 35 million Americans who take three or more medications a day. We find that when patients receive appropriate information and direction from their physicians and pharmacists, when they are engaged in taking their medication, and when they have a well-designed package, all of these factors can have a fundamental effect on enhancing medication adherence.