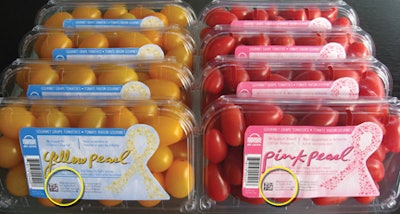 According to a recent study by Pira International, the global brand-protection market will exceed $11.4 billion by the year 2014, up from $6.7 billion in 2009. Pira defines brand protection as the use of tamper-evident, anti-counterfeiting, anti-theft, or track-and-trace technology to prevent or limit damage from brand attacks occurring through product counterfeiting, parallel trading, product tampering, and product theft.
Considering how severe counterfeiting and parallel trading (which is also called diversion or grey market activity) have gotten in the past few years, it only stands to reason that brand owners are in a position to invest in brand-protection solutions the way Pira is predicting they will. David DeJean of Systech International, a company that provides brand-protection and authentication primarily through its serialization software, describes the attack on brands this way.
"The bad guys are more brazen than ever. Trucks are being hijacked and warehouses broken into. The diversion market is also increasingly problematic. Product intended for sale in Europe makes its way to the U.S. and sells for much higher than it would have sold for in the European countries where it was supposed to sell."
Vast as it is and including so many different product categories, brand protection is tough to pin down in any comprehensive way. But a look at a few examples of brand-protection packaging technologies in action is at least a first step toward appreciating what brand owners around the world are up against and how they're fighting back.
Track and trace
One of the brand-protection technologies included in Pira's definition above is track-and-trace technology. Few markets have been more active in adopting this solution than fresh produce, where product recalls have been numerous lately. The idea behind track-and-trace where produce is concerned is that the response to suspected recall events can be greatly accelerated if on-package product information follows the produce throughout the supply chain. Jim Cathey, general manager at Nogales, AZ-based tomato and pepper shipper Del Campo Supreme, describes the strategy this way. "Track-and-trace technology in our case is a form of brand protection because in the business of perishables, if there is an outbreak or problem of some kind, the whole tomato industry gets a big blanket of negativity and bad press thrown over it. With technology in place that lets you track product back to the field, the lot, and the grower, we can say to the marketplace that the outbreak is not traceable back to us and you can buy our brand with confidence."
The technology provider in Del Campo's case is HarvestMark from YottaMark, Inc., a company that in January of this year was awarded a patent covering innovations in product identification and authentication. Each label for the clamshells Del Campo uses to package its tomatoes is preprinted by the label converter using a high-speed ink-jet printer with a unique, encrypted code in both human-readable and 2D datamatrix format. When the clamshell is filled with tomatoes at Del Campo, the unique code is scanned to associate that clamshell with whatever lot the tomatoes came from. This clamshell-to-lot association is instantly captured in a YottaMark data base. The case into which that clamshell goes also gets a label with a unique code and that code is scanned into the data base as well, which means there is a parent/child relationship established between primary and secondary packages.
By entering a clamshell's human-readable code into the www.har vestmark.com Web site, a consumer gains easy access to distribution, quality, and food safety information. Or if the consumer has one of the newer breed of smart cell phones, all he or she has to do is scan the 2D bar code to gain instant access to the Web-based information.
And the cost of this technology? "It's cents per unit," says Cathey. "It's justified easily enough because if there's an outbreak or a recall and you can't trace back this way, it's a huge and potentially costly problem."
"Food safety and quality control are cornerstones of our business, and on-demand traceability adds a critical business value to the existing operations and future growth of Del Campo," says Martin Ley, vice president, Del Campo Supreme. "HarvestMark will enable us to quickly comply with the Product Traceability Initiative and allow us to extend our rigorous food safety practices to our distributors and buyers. In addition, we will build new connections to end consumers to receive feedback from the network that will ultimately help us enhance the products we offer to the market."
The Product Traceability Initiative that Ley mentions is an industry-led effort to enhance traceability throughout the entire produce supply chain. Sponsor associations include United Fresh Product Association, Canadian Produce Marketing Association, and Produce Marketing Association. The PTI Action Plan outlines the steps for achieving traceability at the case level by 2012, and the PTI Website (www.unitedfresh.org) provides an industry resource for open discussion and exchange of information.
Anti-counterfeiting measures
Manufacturers of consumer electronics are also on the front lines in adapting new technologies to protect their brands. Their chief nemesis is Mr. Counterfeiter, who can't resist the temptation to make some easy money by taking, for example, a cheap ink-jet print cartridge cloned to look like an official HP product and putting it into an unauthorized carton with an uncanny resemblance to genuine HP packaging. Consumers look at the packaging and, because it's expertly reproduced to look authentic, proceed to purchase what they assume to be a legitimate HP product only to be disappointed when the ink runs dry prematurely or malfunctions in their printer.
One line of defense that HP uses to protect itself from the above scenario is the use of anti-counterfeit security labels. The idea is to put something on the package that tells the consumer this package and the product inside is authentic HP stuff. A new security label now being used on select printer cartridges comes from Brady Worldwide, Inc. (www.bradyid.com).
"HP is committed to our customers and we will vigorously defend our customers' trust in the quality and reliability of HP products," says Dave Kellar, senior packaging engineer—Inkjet Supplies, at HP. "We're confident that Brady's brand-protection technology and labels will keep our brand secure and in turn continue to secure the trust and loyalty of our customers."
Kellar is reluctant to say too much more about the Brady technology, and Brady is even less forthcoming. But observers familiar with the new label indicate that it uses something called "micro-optics." When the consumer in the store tips the carton on an angle, the graphic elements on either side of the central HP logo look like they are moving in opposite directions.
In geographic regions where counterfeiting is especially problematic, HP will print copy on the carton instructing consumers what to look for in the micro-optically printed security label. HP even goes so far as to run TV ads about the problem of counterfeiting if conditions warrant it.
One last word on HP and its commitment to anti-counterfeiting. The company is a member of the Imaging Supplies Coalition, the Alliance for Gray Market and Counterfeit Abatement, and the Business Action to Stop Counterfeiting and Piracy (where it is part of the Global Leadership Group).
Security label with a twist
Also relying on a security label to protect its product and brand from counterfeiting is Ingun, the German maker of test probes and test fixtures. These products are used to test circuit boards that go in anything from an automobile to a cell phone. If a counterfeit test probe is used, for example, at a car manufacturer, it's possible that a faulty circuit board will make its way into a car, which in turn could constitute a risk for consumer safety.
The security label used by Ingun to help prevent this from happening comes from 3S Simons Security Systems. The label is made from "document foil," which 3S describes as a "destructible" polyethylene/foil structure that, once applied, can only be removed in pieces. So if a package arrives at any point in the supply chain and it appears the label is damaged, it's immediately apparent that someone has tried to tamper with the package.
3S prints the Ingun brand name and some other company identification information on the pressure-sensitive security labels. At Ingun, variable information such as date and lot number is thermal-transfer printed. Operators at Ingun put the test probe product into a clear, injection-molded polycarbonate case and close it. Then they apply the security label, which folds down around all four sides. Any unauthorized attempt to open the primary package is immediately detected, so the test probes in this packaging format are unambiguously authentic.
One extra level of brand protection technology now used by Ingun is the 3S Secutag micro color code, which 3S refers to as "legally binding counterfeit protection." Microscopically small and consisting of anywhere from four to eleven layers, this code is printed on the security label as part of the 3S label conversion process. Customs officials and authorized resellers are the ones most likely to be looking for these, especially since it requires a microscope to see them.
"Due to our international trade fair and sales activities, including Asia, we have been sensitized to the possibility of counterfeiting," says Ingun managing director Armin Karl. "Therefore, the protection of our packaging is of particular importance to us. Through the security seals the customer knows right away whether he is holding an original packaging in his hands and whether the box has already been opened. Counterfeits are quickly detected and the customer is protected against cheap imitations. The international legal certainty of Secutag is another decision criterion for the implementation of this product security system."
The need to have a brand-protection strategy in place isn't about to go away any time soon. Most experts agree that a key plank in any such strategy is cross functionality. That way, if good ideas on brand protection exist in one or two departments of a packaged goods manufacturer, those ideas will be shared by all departments. Because fighting the bad guys isn't just the job of the brand manager or the legal department. They certainly have a role to play, but they must be on the same page as packaging, operations, product safety, quality control, materials procurement, and so on. A siloed approach isn't going to cut it.
One other bit of advice comes from Terry O'Neill at Blue Fin Group, a consultancy that, among other things, helps advise pharmaceutical manufacturers on brand-protection issues.
"Too many companies are too focused on compliance with one regulation or another and not focused enough on achieving basic business objectives," O'Neill. "They're stalled because they are waiting to see what happens in California or Brazil or Turkey. The enlightened companies are moving beyond that kind of reactive approach and are looking for ways to build in brand protection that will satisfy regulatory bodies and drive revenue at the same time." Sounds like solid advice.
Companies in this article