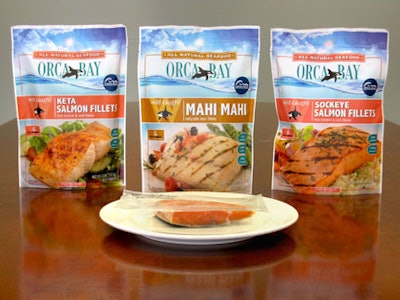 It is said by optimists in the food and beverage industry that no matter how bad the economy, "people still have to eat." While that may be true, in the midst of this past year's economic meltdown, consumers have made distinct changes to the ways in which they source and prepare their meals and in the foods they consume that have had major impacts on food and beverage packaging.
Guiding most of the packaging trends of 2009 and into 2010 are considerations of value and health. In the realm of health, consumers are looking not only for fresh, safe, and nutritious products, but also at items having "healthy," sustainable packaging. So although tighter budgets are driving consumers to search out the best buy for their money, at the same time, greater concerns for food safety, health and wellness, and environmental sustainability are strongly influencing their food and beverage purchases.
The demise of one recent packaging phenomenon exemplifies consumers' changing attitudes. According to research conducted by Mintel on the use of pre-measured packaging, the 100-calorie portion packs made popular over the last few years are now falling out of favor with consumers. The reasons for the portion pack's downturn are threefold, Mintel relates: Consumers are looking for value over convenience in the current economy; 100-calorie packs were a diet fad that has been shown not to work; and the packs use an unsustainably large amount of packaging.
A review of other developments among some of the main packaging-material categories shows how these trends toward value and health are playing out in a range of food and beverage categories.
Flexible packs make healthy meal prep easy
One direct effect of the recession has been a move by consumers away from dining out to eating more meals in the home. Notes Mintel, in a follow up to its "2009 Global Consumer Trends" study, "Eight in 10 Americans say they are cooking at home more now, while a full 52 percent admit to spending less at restaurants this year than last." This has resulted in greater demand for easy-to-prepare packaged meals, as well as meals prepared by grocers.
One material being reached for by packagers to market their prepared meal solutions are flexible plastics, which offer competitive cost and performance advantages. Among its benefits are a light weight, moisture- and puncture-resistance, and enhanced barrier properties. Flexible packs also offer convenience features like resealability and steam cooking. According to a 2009 study from The Freedonia Group "Paper versus Plastic in Packaging," plastic packaging is projected to climb 2.4% per year through 2012, outpacing the growth of paper packs in all markets in which they compete.
Last spring, during a relaunch of its line of frozen fish products, Orca Bay Seafoods, Inc., Renton, WA, availed itself of new flexible-film steam-cooking technology to differentiate its products in the freezer case and to add value for consumers. Says Orca Bay director of sales and marketing Larry Williams, "In today's economy, seafood is a tough market. It's viewed as a premium or luxury item. We wanted to make it more mainstream.
"Consumers are more concerned today about value than ever before. Our biggest challenge was to try to balance value with product price."
Williams says Orca Bay initially undertook the update of its 12-oz line—two vacuum-packed frozen fish fillets in a secondary, matte-finish flexible pouch—to compete with private-label and other brands. (See story on page 32 regarding the rise in private-label brands.) "But it also gave us the opportunity to re-evaluate the packaging, what we were trying to do, and whether we were meeting the consumer's requirements for a seafood purchase at the shelf," he says.
Through focus groups, Orca Bay learned that some of consumers' biggest concerns related to preparation. Not only were buyers frustrated when front-panel graphics showed deliciously prepared fish but lacked accompanying preparation instructions, but for casual and nonusers of the product, they felt fish was "an expensive item that's difficult to prepare."
With the addition of two new steam-packaging technologies, Orca Bay addressed these concerns in a line of 10-oz products launched in March. "Consumers would like to prepare meals on their own, but at the same time, they demand convenience and the reliability of, 'Yes, I cooked it right,'" says Williams.
A first in the fish industry, Orca Bay's 10-oz packs of Sockeye Salmon, Keta Salmon, and Mahi Mahi now use the SteamWell® cook-in-steam system from DuPont Teijin Films. The film, a proprietary construction of laminated PET, is supplied by Advance Packaging Technologies. Two other Orca Bay SteamWell-branded packages, for Tilapia and Flounder, use Fresh Wave steam-channel technology from CPT Plastics. The film is a custom-laminated PET and polypropylene structure, with an "exclusive, patented technology in the steam strip area," explains Jeff Madrzak, CPT national accounts manager.
The type of technology used depends upon where the fish is packaged. At Orca Bay's Renton facility, the company uses DuPont's film on a rollstock vacuum-packaging machine; the company's Asian supplier employs a chamber vacuum system with the CPT solution.
And the differences in the technologies? As Williams explains, the DuPont system comprises two layers of film sealed around the fish fillet. When the product is heated in the microwave, the pressure builds, eventually rupturing the seal on one side of the package through which steam is vented. In contrast, the CPT solution uses micro-pores in the film. Steam vents through the micro-pores in a proprietary Time Release design throughout the cooking process.
To enhance consumer convenience, Orca Bay's new secondary flexible pouch package design also includes preparation suggestions with each fish variety. The easy-open pouches, with a tear-notch opening, are converted by Inexim Flexible Packaging and are printed in up to eight colors on a gravure press.
Rigid containers fit the bill for family-size appetites
Just as flexible films are gaining ground in a number of food applications, so too are rigid plastic packs, which offer many of the same performance benefits, with the added advantages of recyclability and reusability in many cases. Notes Freedonia's "Food Containers: Rigid & Flexible" study, which estimates a 4.8% increase in rigid plastic packaging from 2008-2013, "Gains in plastic containers will be attributable to performance advantages over glass, metal, and paperboard alternatives, as well as improved resin and processing technologies."
In meeting the growing trend of at-home meal preparation—including brown bag lunches—Sara Lee Corp.'s Hillshire Farm brand chose a 1-lb, resealable, reusable GladWare® polypropylene tub for its new family-size offering of Deli Select lunchmeats. The tub, from The Glad Products Co. was launched in August, just in time for the back-to-school season, in both Ultra Thin and Hearty Slices lunchmeat varieties.
According to a study conducted by NPD Group and cited by Hillshire Farm, families can save up to $2,000 a year by bagging kid's lunches. "With brown bagging on the rise, Hillshire Farm is pleased to be able to offer our customers quality products in these harsh economic times," says Tim Roush, vice president of lunch and dinner brands for Hillshire Farm. "We also understand the demands that mom is under, so being able to make her life easier, and now a little more economical, is a requirement that is always at the top of our list."
The family-size tubs are designed to preserve freshness, with an inner clear-film pouch and a resealable container lid, and can be reused and recycled, resulting in an attractive sustainable packaging proposition.
PET beverage bottles prove less is more
In the area of beverages, rigid PET packaging continues to be the fastest-growing segment of the beverage container market. In fact, in "Beverage Containers," Freedonia estimates that plastic beverage bottles will grow 3.1% between 2007 and 2012, versus the nearly static to negative growth of metal, glass, and paper, at 0.2%, 0.7%, and -1.1% respectively.
With PET bottles besieged lately by concerns surrounding their sustainability, a number of beverage companies have unveiled new containers that reduce packaging materials, raise the levels of post-consumer content (PCR), and even boast renewable-material content. 2009 examples include:
• The switch by Honest Tea to Graham Packaging's Escape™ PET bottle, said to be the lightest-weight bottle in the smooth-walled, hot-fill category, to reduce its packaging weight by 22%;
• The launch by Naked Juice of its reNEWabottle, constructed of 100% recycled PET (rPET); and
• The announcement by The Coca-Cola Company of its PlantBottle™, made from 30% renewable, plant-based materials, which made its commercial debut in November.
To meet environmental concerns, other beverage companies are implementing programs to encourage container recycling. One example is Nestlé Waters North America, which has partnered with Whole Foods Market and Waste Management to launch its re-source bottled water. Through the program, consumers are rewarded when they recycle re-source bottles away from home, receiving points redeemable for retail discounts and coupons.
New beverage categories, formulated to meet consumers' increasing health and wellness concerns, are also opening up new growth areas for plastic bottles. Expanded drink options emerging in the last year include beverages that meet relaxation, weight-control, functional, brain-power, beauty, and detoxifying needs, among others.
One example, Supraliminal Labs Red Stuff with LuraLean, from Funktional Beverages, Inc., Tomball, TX, was introduced in September in an 8-oz custom plastic bottle. The drink is described as a hybrid sports drink that combines energy, appetite control, calorie burners, and 100% natural GRAS (Generally Recognized as Safe) fiber that the company says expands 200 times its original size upon reaching the stomach.
Plastic canister, stick packs are simple, sustainable solution
Another new beverage package that capitalizes on both rigid and flexible packaging is a redesigned canister that holds stick-pack pouches for Kraft Foods' Crystal Light powdered drink mix.
"Woman look to Crystal Light to add some excitement to their water every day," says Roxanne Bernstein, Kraft Foods director of powdered beverages. "Our new packaging also reflects our consumers' vibrancy and her desire to align herself with more environmentally friendly brands."
The new design, which replaces a round plastic canister with a sleek, new, oval-style container, takes a cue from the brand's single-serve On-The-Go packaging, using stick-pack pouches to hold the multiserve powdered beverage mix. Previous packaging put the product in individual plastic cups with foil lidding. Kraft Foods claims the new design will reduce packaging material by 250 tons per year.
The new canister is constructed of clear PP with an opaque base and lid, decorated with a shrink-sleeve label made from Ultra Affinia™ PETG film, gravure-printed by Printpack. The bottom one-quarter of the label on the front panel is clear, allowing consumers to see when packets are running low.
As for value, each stick pack holds enough powder to make two quarts of the beverage. The canisters are sold in 4, 5, and 6 stick-pack sizes, with the 8-qt size priced at $3.29.
Craft brewers take a shine to aluminum cans
In the area of aluminum beverage cans, metal continues to take share from glass, especially in the soft drink and beer categories. Craft brewers, in particular, are increasingly leveraging the cost, sustainability, and functional benefits of aluminum cans. Along with being durable, portable, and lightweight, beverage cans chill quickly and stay colder longer than some other packaging formats. Metal also provides a barrier to light and oxygen—two agents that can threaten the integrity of beer over time.
Environmentally speaking, beverage cans are 100%-recyclable and are universally recycled with high return rates. The metal used in cans can be recycled infinitely, with no degradation in quality. On average, today's aluminum cans are produced with 50%-recycled material.
The sustainability benefits of metal were a key selling point for Kettlehouse Brewing Co., Missoula, MT, which worked with Crown Beverage Packaging North America to package its Double Haul IPA, Eddy Out Pale Ale, and Cold Smoke Scotch Ale craft beers in 16-oz aluminum cans. The company even cites the benefits of aluminum on the package: "We can because cans remain the most recyclable of all beverage containers. They're easier to take floating, golfing, hiking, or flying, and they're best at blocking beer-skunkefying [sic] light. If you drop one at the beach, they won't cut your feet, inner tube, or raft. Cool aluminum cans make sense in a warming world."
Aluminum beverage bottles on the rise
Another trend in the metal beverage-can market is the growth of premium-appearance aluminum bottles, which are moving into the mainstream. In part, this growth is being spurred by Exal's new Coil-to-Can (C2C) technology, which makes the bottles more affordable, faster to produce, and more sustainable.
The C2C manufacturing process is the result of eight years and many millions of dollars. It allows for the production of aluminum bottles that weigh 30% to 40% less than cans made via impact extrusion (IE), at substantially faster line speeds. The technology also utilizes from 57% to 65% PCR aluminum alloy, as opposed to the 99.7% pure virgin aluminum required for IE.
One of the first commercial examples of C2C is a bottle for Eaux Vives Water. The Toronto company's Eska Water is offered in still and sparkling varieties in aluminum bottles stunningly decorated in silver and in navy blue graphics, respectively, in a 300-mL format with a threaded, resealable cap. Explains Martin Kuev, the company's director of marketing, "Impact extrusion was an option, however C2C was more in line with what we were looking for in terms of the light weight, environmental benefits, and cost implications."
Other companies offering traditionally manufactured aluminum bottle cans include Ball, with its Alumi-Tek® bottle; CCL Container, which offers the Alumine™ full-body shaped contour bottle; and Rexam, whose new Fusion aluminum bottle is expected to go into production during the first quarter of 2010.
Offering a glimpse at the wildly innovative enhanced-beverage products being launched in aluminum, Nitrous Monster—the first and only energy drink using nitrous oxide-gas technology—was introduced last summer in a 12-oz resealable Sleek Cap Can from Rexam. The package combines Rexam's Sleek™ can body with Cap Can® closure technology from Dayton Systems Group (DSG). The standard can body is produced and printed on one of Rexam's high-speed can manufacturing lines and is then transformed into a resealable container by seaming-on a Cap Can end and closure from DSG.
Says Monster Beverage Co. president Mark Hall, "To communicate [that] our Nitrous Monster product was unlike anything people had ever experienced before, we needed equally innovative packaging, which would attract consumer attention."
Premium and pure markets are glass's niche
Glass packaging, though hit hard by metal and plastic, remains the material of choice for many products attempting to convey a premium or "pure" appearance. Examples include organic foods and beverages, and wine. According to a survey conducted by the University of Oklahoma (OU), most health-conscious organic shoppers believe that glass keeps the true flavor and taste (79.8%), and the purity (77.3%) of a food product. Another OU study shows than 98% of consumers prefer to drink wine served out of glass bottles, with that number reaching nearly 100% for younger wine drinkers, aged 21 to 35.
One recent development in glass packaging is the introduction by Hartness Inks of a new proprietary printing-ink technology, Uvaclear™, which is positioned as a more environmentally friendly and economical alternative to ACL (Applied Color Label) decoration that also offers greater design flexibility and shelf impact.
Uvaclear uses a single-component, UV light-curable ink that is formulated using heavy metal-free pigments. Inks are applied using a high-speed screen-printing process, after which they are "instantly" cured and dried. The resulting bottles are easily recyclable at end of use, with the ink burning off during the recycling process.
The first commercial example of Uvaclear is from Thomas Creek Brewery LLC of Greenville, SC. The microbrewer employed the new printing-ink system for the launch of its Up the Creek Extreme IPA (India Pale Ale) in a 12-oz amber longneck bottle. The direct-print label uses a yellow Pantone PMS color specific to Thomas Creek, along with a black background. White ink is used on a creek graphic and for label type. While the cost of Uvaclear is a bit higher than for the glue-applied labels typically used by the microbrewer, company sales and marketing director Katie Barnes says that "the marketing of the Uvaclear will have a larger impact and will be cost-effective in the long run because it is such a unique package."
Companies in this article