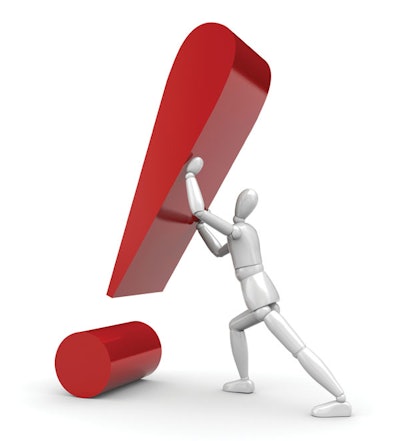 In April 2009, Packaging World posted an online survey asking packaging professionals about their best and worst packaging projects. We also asked respondents to elaborate on what they learned as the project unfolded. Here are the highlights from some of the best projects described to us in our survey.
Project: We expanded and increased line speeds to 3,600 cans/minute for a canned petfood with $10 million of new packaging equipment from filler to stretchwrapper. We received input from all of the key players at the plant and input from Corporate.
Lesson: It can't hurt to listen to everyone involved in a project to see how it affects each and every person. With everyone's experiences and input, we were able to implement a good, seamless plan. Everyone, from the warehouse manager to the filler operator to plant engineering, can add valuable input to a new or modified project.
Engineer with a petfood products company
Project: Setup and startup of a "Equal sachet" packaging line in Australia. At the time, it was the fastest sachet line in the world. Reached first start-up to full production in 10 hours.
Lesson: Get everyone who will be involved and welcome their input—this is critical for buy-in and cooperation. Treat projects like a moon shot and contemplate everything...even send along the tools that will be required by the mechanics. And record—videotape or similar—all training, so that if new people run the machines, they get the benefit of your efforts.
Ralph Dillon, Compliance Surety Associates
Project: I helped put together a survey for AORN (Assn. of periOperative Registered Nurses) on medical devices and the aspects of packaging that the nurses preferred.
Lesson: Working in a small group is much easier than working in a large group. If there are too many people trying to be leaders, then you get nothing done.
Daniel Locke, Smith & Nephew
Project: Our gas furnaces were experiencing 18% to 20% damage return. New packaging design—a protective corrugated wrap was increased from 32 to 44 ECT and corner pads were changed—and improving our handling techniques have limited this to less than 2% damage return, with savings in the millions of dollars. The two-year project was completed in 2008.
Lesson: The importance of identifying all factors affecting the product before a decision is made will aid all interested parties.
Delwyn Heyward, Rheem Manufacturing Div.
Project: Innovation project involving three different, large companies. Worked very successfully.
Lesson: Insure the following: 1. A clear scope; 2. Roles and responsibilities are clearly defined; 3. All ideas receive a fair hearing. Anonymous
Project: A start-up project for the manufacturing of a Type II Diabetes drug. The project's leadership, the company's philosophy, and the overall group of people resulted in a successful experience.
Lesson: Knowledgeable professionals will "think smarter and work harder" in what appears to be a difficult situation. Good people with good ideas exist everywhere, but projects that excel are those where all parties are considered equal and share accountability.
Anonymous
Project: Packing capacity increase that involved the installation of four new packing machines.
Lesson: Early team involvement and planning will benefit project outcome.
Engineer with a major CPG company
Project: Finding and purchasing the best volumetric filler for our current and future needs.
Lesson: Customer service and support is more important than price.
Manager with a paint products company
Project: Develop an innovative new medical device kit packaging platform to provide added utility in the clinical setting, be environmentally friendly, and also offer significant cost savings.
Lesson: By speaking directly to the customer, a great deal of relevant information can be derived and incorporated into the new design.
Manager with a medical device company (see sidebar below)
Project: A new product was developed that my company was to package, and new packaging was on the line with my name on it. Although it was challenging and we had to rise to the occasion, my team pulled it off successfully.
Lesson: A strong team is better than one capable person.
Manager for a packaging materials company
Project: The bulk packaging of glass using thermoformed HDPE containers. Working with our supplier, we developed a solution to a transit damage issue that reduced the problem rate to near zero, saving both the glass manufacturer and the customer by eliminating the damage and other ongoing expenses with a single capital purchase.
Lesson: Any idea is worth exploring, even when others in the group say it isn't possible.
Manager with an industrial products company
Project: I was leading the packaging team that was working to produce packaging for a concentrated product. The package change involved 11 blow-molding locations and two new closure manufacturers, as well as converting labels from paper to plastic. The package development team had 10 members and we worked well together, plus the cross-functional team was focused and dedicated.
Lesson: Communication is critical to assure that teams run smoothly and decisions are made on time. Gwen Lorio, Clorox Co. Project: Creating a packaging operation out of an empty warehouse. Lesson: Don't let the scope of a project 'creep'!
Marty H. Damask, Synthon Pharmaceuticals, Inc.

Companies in this article