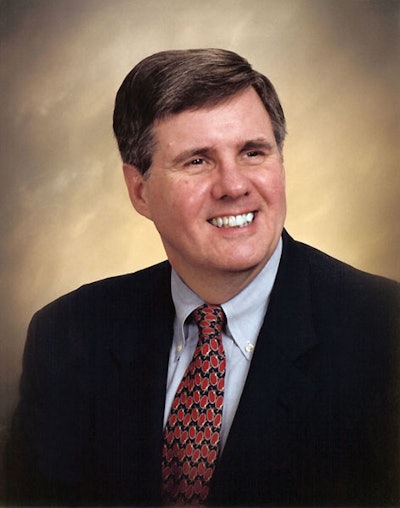 Packaging World: In the pharmaceutical sector, financial issues are more pressing today than just a few years ago. What does this mean for pharmaceutical packaging?
Edward Bauer: There are going to be fewer new developments in packaging, or at least packaging developments are going to be introduced at a slower pace. There is a limited patent life on pharmaceutical products, so the sooner you can bring that product to market, the sooner you can recover the product development costs. What it means is that manufacturers and pharmaceutical developers are reluctant to put new packaging on the critical path of a project with drug development if it might slow bringing the product to market. So they tend to rely on materials and processes of the past, or to overpackaging a product to eliminate any concern about product/package performance. This means defaulting to an existing method of packaging, or to one that maybe isn't as elegant, but is available and [importantly] is something that regulators are familiar with.
Beyond R&D efforts and gaining regulatory approval, what are some of the key cost issues influencing pharmaceutical packaging?
Pharmaceutical companies are looking to their supply chain to be as efficient and as effective as possible. If you want to change a packaging material or packaging process, you have to balance the cost of development, testing, and approval with the potential cost savings. Nobody has a large staff anymore so many times it's a question of working on a new product and getting it to market versus redesigning or refining the packaging of an existing product. There is an awful lot of tension within the companies over the competition for resources, and with the public at large, which wants the lowest possible price for any product. The public wants safe and effective medications approved by the Food and Drug Administration, and companies are trying to make them for the lowest possible price. The cost of packaging development, the stability and analytical testing procedures, and the preparation and filing of an Abbreviated New Drug Application takes two or three years to accomplish to make sure that the active pharmaceutical ingredient and its packaged delivery is still efficacious. Are you going to save millions of dollars with a packaging change to help with some of these development costs, or is it better to leave the old packaging in place and focus those resources on the problems of bringing a new product to market? It's a tough conundrum.
What is your overall perspective of today's pharmaceutical packaging market?
The first issue is who is going to pay for pharmaceutical development? When you understand that a company spends on average $800 million by the time they get FDA approval, there must be a reasonable return on the investment. Somebody has to pay for it, but right now, nobody wants to. The development of a plan to curb healthcare costs almost certainly means a slowing of research and development for small-molecule pharmaceuticals, biotech, medical devices, and any advances in packaging they may require.
And these new medicines involve more than the small-molecule drugs, right?
The companies are no longer drug companies doing chemical research, but bio-pharmaceutical firms where there is as much or more bio-based research than currently allocated for small-molecule drugs. I think the new product forms present a very different set of challenges for packaging and sterilizing a biological product versus the traditional small-molecule chemical entity. They also require different methods to deliver it safely and easily to the patient every time. Some of the biologically derived molecules are too big to go through aseptic filtration, and some cannot withstand High Temperature Short Time or Ultra High Temperature processing, so heat may be out. Some of them have radiation problems, while some have other sensitivities.
Walmart and other retailers have pioneered the $4 prescription. How substantial is that in terms of driving unit-dose packaging in the U.S.?
I think the bigger question when you get into unit-dose drug packaging is how do we start to customize packaging to deliver five, six, seven, or eight medications for a patient in a manner simple enough for him or her to use and comply with all the different dosing requirements. From a packaging perspective, we need to look at compliance. The low-cost generics in unit doses reduce labor and time in the pharmacy but do not address the fact that patients, particularly older patients, take multiple medications many times during the day. In order to truly serve the patient and reduce healthcare costs, improved compliance outweighs simple unit-dose packaging.
Isn't a key part of the unit-dose challenge related to economics and the fact that pharmaceutical companies in the U.S. have invested millions in bottling lines over the years?
Yes and no! People want product delivered cheaply. You can put 100 tablets in a bottle for 35 to 60 cents. Putting those tablets in blisters will probably cost between $2 and $3. Why would anyone make that move if they can't raise prices or recover the costs of such a change?
Europeans have been using blisters a lot longer than we have, and they don't face the resistance we have here, so for them blister packaging is the default. In the U.S., the bottle serves as the default. Unit-dose blisters that can be easily dispensed improve a pharmacy's productivity.