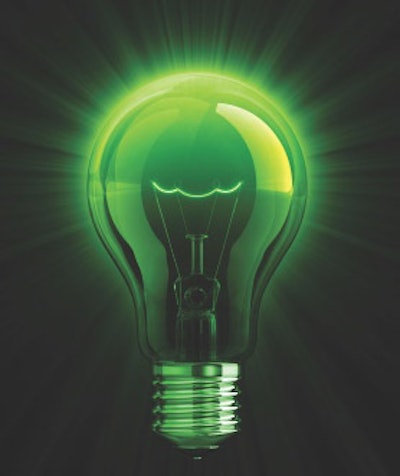 Here are some of the responses, edited for clarity.
• Check capacity limitations.
• Contract packagers must be more cost-effective than we are, and that must be borne out by the cost, service, and quality of the products they offer.
• Make sure that they have a good management team—everything else falls into place with a good management team.
• Do not be fooled by the RFQ or low-price formats. It is near impossible to write a proper specification that includes all aspects of contract packaging and manufacturing. Review your presenters and view the facilities and personnel of your final three. Have them write an inclusive quotation specifically noting things not included. Check financial stability, these days especially.
• Make sure they have regulatory approvals. Make sure they maintain control of EVERYTHING.
• Select them for their merits and do not try to remake them in your image. In other words, if you select a particular CP because it operates lean or is faster on turnaround, don't burden them with unnecessary overhead or procedures just so they can be like your operations.
• Audit the co-packer before business is assigned (see
Acing the audit
,
packworld.com/article-26725
).
• Make sure they are a good fit. Do your homework about who they are, how long they have been in existence, and what they do best, and talk to someone who has used them before.
• Choose a contract packager that has the proven capability already in place to handle the packaging you need them to fill. Contract packagers, in an attempt to grow their business, will offer to service different packages where their capability is unproven or in early stages. If you choose to use them under these circumstances, be prepared for productivity issues that result from them climbing the learning curve.
• If a new supplier, start with a small job as a "test drive."
• They should be conversant with packaging standards and well-equipped with modern equipment and testing appliances; have trained and skilled manpower to deliver goods; and their work performance should be time-bound.
• Size and service are not usually commensurate.
• Make sure to look at their procedures for packaging: How many deviations or exceptions have been written regarding their packaging process? Lastly, look at the shipping process.
• Visit the facility and talk to key individuals who will be running your products, check HACCP programs, and review the last independent inspection report
• Find a company that specializes in a niche you are looking for and with locations that best suit your business model.
• Make certain the CP understands your product to facilitate technology transfer. It is the responsibility of your organization to ensure the CP understands its responsibility for the service they are providing.
• How much of the work does the CP actually do itself? The less they have to outsource, the better your pricing and end product will be.
• Find one that has a culture similar to your company.
• Go with a co-packer that is as good a company or better than your own.
• Make sure you have a written and agreed upon co-packing specification that clearly spells out which components you will be supplying and what components the co-packer is supplying, even down to date-code stickers, etc.
• Make sure you understand what you want performed and by when. Document the scope of work and quality parameters. Understand why you are using a contract packager—for product launch, to handle increased demand, or part of a long-term strategy
• First visit the co-packer as well as at least two other co-packers that you're considering. Then, audit them for QA and cGMP compliance if you think they will be selected. Verify their compliance to systems and that they can meet your needs and determine what other value-added capabilities they can provide. Don't make your decision based on price alone!
• Use your instincts when selecting them: If it feels bad, it probably is; if it feels right, it probably is.
• Have a NDA even for pricing! Know who else uses the facility, and ask for a pie chart of volumes by customer.
• Having a CP in close proximity helps projects run more smoothly.
• It is best to find the co-packer that can do exactly what you want and not let the contract packer do what is best for them.
• Define the critical supplier selection criteria before initiating the sourcing process. Supplier selection should be based on capability, capacity, financial viability, and the confidence you have in the supplier's ability to perform. Negotiations and costing should follow. The rationale is that a low cost means nothing if the supplier cannot perform and meet your requirements.
• Work with the co-packer on package design and procurement just like you would work with your internal engineers.
• Perform an on-site inspection of their facilities and watch them process other orders. Remember that your product, your name, and your reputation will be in their hands.
• Find a company that is knowledgeable about your business, is flexible, and is willing to work with you.
• Develop a confidence level to be able to talk about all parts of the cost picture, including the contractor's profit, if possible.
• Spend some time upfront on preliminary qualification before inviting companies to bid on jobs.
• They must have quality systems in place since they are an extension of our company.
• I've learned to make them test their equipment to make sure things will work the way they say they will. I will be there for the start-up of a new job.
Next month:
Packaging professionals share their advice about
using
contract packagers.
Companies in this article
Videos from Universal Labeling Systems, Inc.