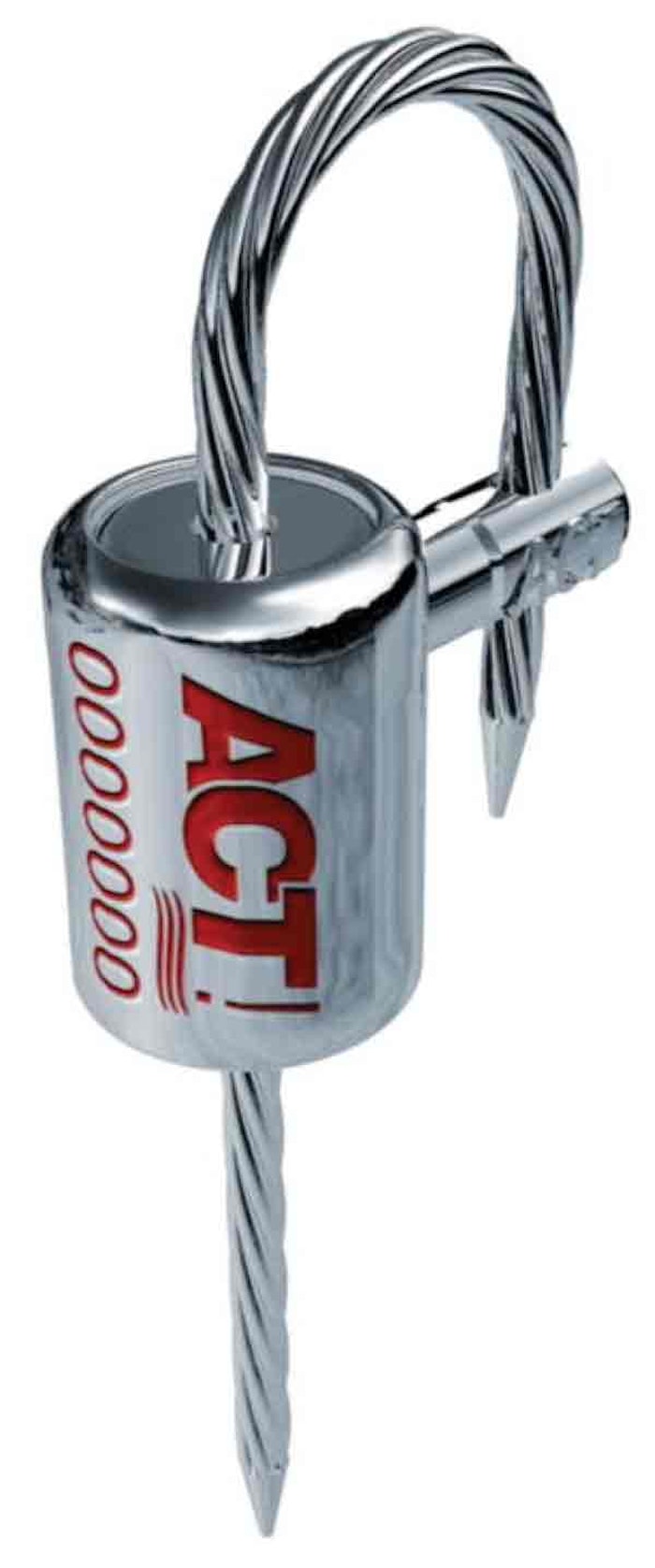 Even before the new 110th Congress opened for business in January, packaging issues, which could loom large, had seized the attention of legislators. When he held hearings on November 15, 2006, on the outbreak of E. coli in fresh packaged spinach last fall, Sen. Edward Kennedy (D-MA), the new chairman of the Senate Health, Environment, Labor and Pensions Committee, had his mind on packaging. He invited makers of RFID (radio-frequency identification) and label suppliers to Capitol Hill to help explain how food companies could both increase the security of their packages and also avoid being caught up in expensive recalls.
Sen. Kennedy did not tip his hand as to whether he might push food packaging security initiatives in 2007. But he did say, "When there are persistent problems that have not been corrected, it is the responsibility of Congress to set things right. Obviously, we need to strengthen our approach to food safety."
Though he made no commitments, Sen. Kennedy could well throw his weight behind the Safe Food Act introduced in 2006 by Sen. Richard Durbin (D-IL), now the number two man in the Senate leadership, and Rep. Rosa DeLaurio (D-CT.). That bill has a "track-and-trace" provision. Neither Senators Durbin nor DeLaurio could move that bill in the last session because of GOP opposition.
Other packaging issues will rise to the top of Capitol Hill, too. One of the Democrats' major initiatives promised during the congressional election campaign was to force 100% inspection of sea-going shipping containers, which could have major implications for importers who purchase container seals.
Drug packaging, too, will be on the congressional menu. The major drug re-importation bill which Republican Senate leaders refused to bring up for a vote, despite it having significant bi-partisan backing, has a "track and trace" provision which might very well force wholesalers importing drugs to finally follow the lead of Pfizer, which is using RFID tags on imported packages of Viagra from France.
Container security
Because it was one of the "Six in '06" issues promoted by the Democrats during the fall election campaign, shipping-container security will be a major issue in 2007, and not just in Congress. The Department of Homeland Security (DHS) is already enmeshed in a rulemaking required by the Safe Accountability For Every (SAFE) Ports Act of 2006, a bill President Bush signed in mid-October. It requires the DHS to issue an interim final rule by the end of April establishing minimum standards and procedures for securing containers.
Scott Smith, president, Alpha Cargo Technology, is chairman of the International Cargo Security Council (ICSC). ACT sells bolt and cable seals to major consumer packaged goods companies who pack shipping containers on their loading docks, after the containers are filled with pallets and packages. Many companies use bolt seals, or cheaper cable seals, which are not secure, because they can be twisted out of their locks. Smith says the DHS will have to decide whether, in setting the minimum seal requirements under the SAFE Ports Act, to require seals that are more secure than generic cable seals.
Smith says those higher-order cable seals are no more expensive than their cheaper cable cousins. But clearly, the interim final rule adopted by DHS later this spring will have major implications for packagers.
Moreover, any drive to require 100% inspection or scanning of containers—be it at foreign or domestic ports—could include new seal requirements, perhaps offering a "pass" on screening to containers that use advanced electronic seals, which could include RFID systems.
"That will clearly be a major issue in the next year or two depending on what moves along in legislation," states Graham Hauck, executive director of the ICSC.
Packaging security will also come into play with regard to wider re-importation of drugs originally manufactured in the U.S., drugs which were exported and are now imported back into this country. Sen. Byron Dorgan (D-ND) introduced the Pharmaceutical Market Access and Drug Safety Act in the last Congress. It would allow reimportation of drugs from the European Union, Australia, Canada and elsewhere if both importer and exporter are registered, and if they can prove the drug's provenance.
The Dorgan bill specifies use of track-and-trace technologies to establish chain of custody, the same kind of requirement that is currently being imposed on U.S. drug wholesalers by many states, such as California. Those requirements are likely to spur manufacturer use of RFID tags.
The Senate Republican leadership prevented the Dorgan bill from coming up for a vote in 2006, because of White House opposition. But the bill has significant Republican support in the Senate (and presumably the House, too) and may pass quickly in 2007.
Track and trace technologies come into play with food safety, too.
Food parallel
Sen. Durbin's Safe Food Act, which was introduced prior to the E. coli outbreak in fresh spinach last fall, calls for a national system for tracing food and food-producing animals from point of origin to retail sale.
It seems clear, however, from the hearings he conducted in November, that Kennedy thinks fresh fruit and vegetable companies should be doing more than the Food and Drug Administration currently requires. Terri-Anne Crawford, vice president and chief operating officer of Franwell, Inc., told the Kennedy committee, "In the case of a food-borne illness outbreak or any other need for recall, the thing that is missing is complete visibility of where any of the tainted product is within a complex supply chain that is in constant movement every minute of every day."
Before she joined Franwell last March, Crawford was responsible for strategic planning and implementation of all technology in supermarket chain Publix's distribution centers and warehouses.
"If the shipment data about product is available in a shared network, showing where every occurrence of a particular lot of product is located, that product can quickly and efficiently be removed from the supply chain," Franwell explained. "That would result in less loss to industry and in the case of food-borne illness, preventing the even more devastating loss of lives."
Track and trace provisions in any food safety bill might get some solid support from food companies given the financial losses suffered by companies who process spinach and did so safely, but were bowled over by last fall's E. coli recall. "Despite the actual narrow cause of the outbreak, the entire fresh spinach industry has suffered a tremendous blow," said Robert Whitaker, president of MissionStar Processing, who asked the Kennedy committee to indemnify companies like his who were blameless but nonetheless clobbered financially.
Companies in this article