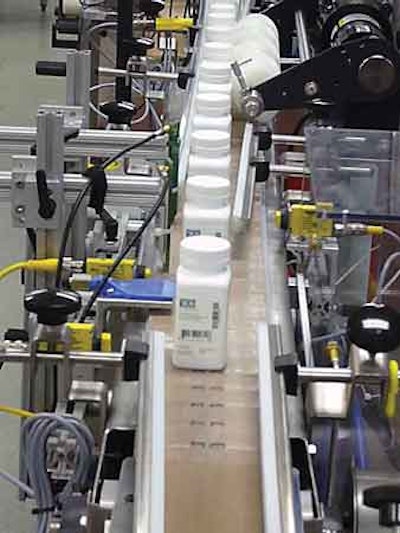 The FDA's decision to require limited pedigrees for some drugs December 1 increases pressure on Congress to mandate a unit packaging solution to the drug counterfeiting problem, setting the stage for consideration of the RFID Act on Capitol Hill.
"When Americans are paying 30- to 300-percent more for their prescription drugs than other industrialized nations, it creates a market for counterfeiting," says Rep. Gil Gutknecht (R-MN), one of the sponsors of the RFID Act. "Because of the FDA's reluctance to issue clear guidelines for anti-counterfeiting technology, Congress has been forced to introduce legislation to deal with this issue."
Gutknecht concluded the hearing of the House Government Reform Committee held July 11 by saying, "What we heard today is widespread support from the technology industry and pharmacists for the approach taken in the RFID Act. Now is the time for the FDA to act."
The Reducing Fraudulent and Imitation Drugs Act of 2006 (RFID Act) would require drug manufactures to use three things: radio frequency identification (RFID) tagging or similar track and trace technologies "that have an equivalent function," tamper-indicating security measures, and blister security packaging when possible.
The FDA has all but invited Congress to pass some version of that bill. In the report the agency issued in June accompanying its admittedly stopgap action on pedigrees, the FDA said: "We also agree with the comments that a single, national, uniform pedigree would be ideal to help ensure efficient distribution of safe and effective medicines. Under existing law, FDA lacks statutory authority to implement a universal and nationally uniform pedigree. If legislation is considered in this area, we stand ready to provide technical assistance."
Wholesale pedigrees
Not only may the FDA's limited move stimulate congressional action, it may also light an RFID fire under the industry where only a small pile of wood chips has smoldered. The FDA's action directly affects only secondary wholesalers who buy product from other drug wholesalers.
These wholesalers must provide pedigrees for each drug package they distribute. They can use paper pedigrees, with all their shortcomings, computer-generated electronic pedigrees, or EPC RFID-tagged pedigrees, which the FDA would like to see become widespread. RFID pedigrees are being used by only a handful of manufacturers and distributors such as Pfizer and Cardinal Health, and only in a limited way.
Primary wholesalers that only buy direct from drug manufacturers will be indirectly affected. But Scott Melville, senior vice president at the Healthcare Distribution Management Assn. (HDMA), which represents primary drug distributors such as Cardinal Health and smaller competitors, points out that his members will have to pass pedigree information, which the FDA has defined, to the secondary wholesalers. So in a sense, the FDA requirement also puts an onus, though an indirect one, on the primary wholesaler.
"Our members are working through that right now," Melville explains. "Between now and December 1, there is going to be a lot of discussion going on between us and our secondary wholesaler customers."
Those complexities help explain why the HDMA and the FDA would prefer to see a national, uniform pedigree requirement that applies to all drug distributors. Moreover, different state pedigree requirements also argue for a national standard. Two states already have pedigree requirements, and each is totally different.
The Florida law, which went into effect on July 1, essentially exempts drug wholesalers who buy any of about 30 specified drugs direct from the manufacturer and sells them direct to a drug store or other provider. In that instance, Florida requires the wholesaler to provide what is termed a direct purchase pedigree, which is simply a notation on an invoice. That is not a big deal.
But if the distributor sells those same drugs to a second distributor, the first distributor must supply a pedigree with lot number and transaction dates for each unit. That is a much bigger deal.
California is tougher
However, while that second instance is onerous for distributors, it doesn't come close to the burden imposed by the new California law that requires all distributors in that state to pass along lot number, transaction data and serialization numbers for each unit as of January 1, 2007.
A number of distributors, manufacturers, and pharmacies are currently pleading with the California Board of Pharmacy to delay the entire pedigree requirement for one year.
The looming California deadline underlines the importance to the industry of securing congressional legislation establishing a national pedigree standard. So far, RFID Act is the only game in town. That's the one requiring drug manufacturers to use a track-and-trace technology—such as RFID—tamper-indicating security measures, and blister security packaging when possible. It is sponsored by Rep. Dan Burton (R-IN), a senior House Republican, who introduced it in March.
Burton is the number two ranking Republican on the House Government Reform Committee, which held the hearings on drug packaging security and counterfeiting July 11. Given the shortness of time left in this year's congressional session, it is difficult to envision the House acting on the bill in 2006. However, stranger things have happened. The Senate version was introduced by Sen. David Vitter (R-LA).
Cardinal's RFID pilot
Meanwhile, with the California serialization requirements and the RFID Act in mind, wholesalers are accelerating testing of RFID tagging. Cardinal embarked on an RFID pilot last winter which spokeswoman Angela Gardner-Meleca says goes beyond other industry pilots. Cardinal has integrated the RFID tagging into its normal production operation for full batch sizes of oral solids that Cardinal purchases from one manufacturer. Gardner-Meleca declines to identify them. The two products go to one specific retailer, again unidentified.
"Our packaging lines run at full speed, and we are reading those tags at warehouse typical entry and exit points," explains Gary Dolch, executive vice president for quality regulatory affairs at Cardinal Health. Dolch adds that because the pilot is ongoing he cannot comment on the read rates Cardinal Health is achieving.
Dolch states that Cardinal Health believes the FDA action on pedigrees is very valuable.
He explains: "It immediately improves supply chain security while putting more emphasis on the need to develop RFID as a true business capability. The ultimate value of RFID lies in its business strengths, not in any specific regulatory requirement." Cardinal Health 's packaging group is also looking at the potential use of two-dimensional barcodes to satisfy pedigree requirements.
Companies in this article