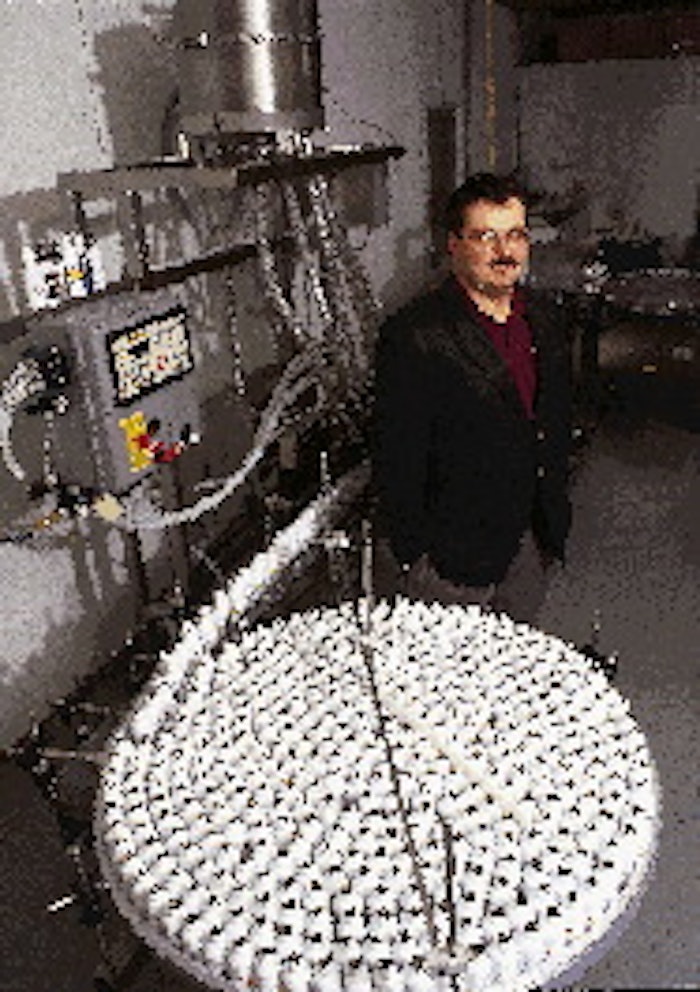 More than 95% of packaging equipment remains purchased outright, either with cash or bank financing, according to at least one packaging leasing company.
However, some companies, notably smaller, cash-strapped growth firms, do find advantages to leasing. Unlike automobile leasing, packaging equipment is usually leased-to-own, with packagers typically "purchasing" the machine at the end of the lease for a symbolic $1. Typical lease durations are three to five years.
In effect, such "leases" are essentially non-bank loans. The distinction: Many packagers find the acceptance criteria of leasing companies less stringent than their local banks. Of course, they pay for it, too. Because they involve more risk, lease-to-own contracts often carry slightly higher interest rates, admits Rich Cassiano of North American Resource Capital (Hauppauge, NY), a leasing firm.
In Dallas, Nature Labs, a manufacturer of petcare products such as pet shampoos, was turned down by a local bank when it sought financing for a new liquid filler to accommodate a growth spurt.
"Without the equipment, we just couldn't keep up with production," says John Harris, director of operations. "But our sales weren't good enough at the time to get a big enough loan to go out and buy [the filler]." Unable to obtain bank financing, Nature Labs turned to North American Resource Capital, which created a lease plan for the packager. A deal was struck and the equipment was installed. "Had it not been for the lease, we wouldn't have been able to get the equipment," he says.
Another packager that found leasing companies more flexible was Amtron, a manufacturer of high-performance engine oils and additives in Omaha, NE. Amtron recently leased some filling equipment, also through North American Resource Capital.
"The leasing company is better set up to accommodate leasing, whereas the bank is set up to lend money if you have money [in the form of deposits or collateral]," says Deo Reloj, president. "The bank lends us money because we have money. If we don't have money, they won't lend it. So a leasing company is more flexible."
At The Gourmet Glott Emporium, secretary/treasurer Andrea Hanft has found that loans involve "a lot more paperwork." She says, "There was no reason to spend six or eight weeks trying to get a bank to come down and do an inspection." The gourmet food store in Cedarhurst, NY, leased an automatic shrink wrapper, labeler and scale for in-store wrapping of meats. Its equipment was leased through Corporate Capital Services (Hauppauge, NY). For her part, Hanft feels, "we've gotten very competitive rates."
Most of the packagers interviewed for this story also took advantage of another benefit of leasing: the ability to finance 100% of the purchase price of the machine. By contrast, most banks require that the buyer put down a percentage of the machine's cost in cash.
"We found most banks wanted us to put down 20 to 30 percent," says Nature Labs' Harris. Extra charges like delivery, installation and training were included in the price of the machine, according to Harris, meaning those items were rolled into the lease, too. Harris says that has more to do with the fact that his machinery vendor, ELF Machinery (LaPorte, IN), provided a complete turnkey price.
Keeps credit open
Leasing also keeps other credit options open. At Eilenberger Bakery, a predominantly mail-order maker of fruit cakes and other desserts in Palestine, TX, keeping lines of credit open was a major reason for leasing. Through Corporate Capital, that firm leased a new flowwrapper for a line of smaller-sized cakes.
"I'd rather have the outside financing away from my bank," says Charles Calhoun, president of Centennial Foods, which owns and operates Eilenberger. Calhoun, an ex-banker himself, knows how banks work. "You never know what you might need from your bank," he says. Leased equipment is "off the balance sheet," he says, meaning it's not considered debt. The more debt that weighs down a firm's balance sheet, the weaker the firm looks in the eyes of a bank, and the harder it is to obtain bank financing when it's truly needed, he says.
Leasing companies, especially those that specialize in packaging, often provide expertise in sourcing packaging suppliers. "Corporate Capital helped us with supplier names for procuring equipment," says Gourmet Glott Emporium's Hanft. "We found their information was endless. We've always found that between competitive rates and the leasing company's knowledge of the packaging industry, we were always in good shape."
Other aid
Jay Connaughton, president of Metagus, a Marietta, GA, food ingredients firm, spoke highly of his leasing firm's flexibility, especially when it comes to another type of lease: short-term, month-to-month leases that are essentially rentals. Metagus leased equipment through Refco (Addison, IL), which is the financial arm of the Frain Group (Addison, IL). Refco also writes long-term operating leases, including dollar-option purchase leases, on Frain equipment as well as equipment sourced through other suppliers.
Metagus uses both types of leases, although it especially values the short-term rental option. "They seem to be able to get what we need quickly," says Connaughton. "And on a couple of occasions, we leased a piece of equipment expecting a certain opportunity to take place, and it didn't transpire." Under the short-term lease, Metagus simply returned the equipment without having it "sit around and collect dust," tying up cash.
"The key is having relationships with suppliers that will work with you," says Connaughton. "We've done extremely well working through them."
A final benefit of leases is fast turnaround for approvals. "After we filled out the application, it went through within a week," says Nature Labs' Harris.
Not for everyone
Despite its advantages, leasing does have at least one important drawback: Rates tend to be a few percentage points higher than what banks can offer. North American's Cassiano defends the higher rates by arguing that leasing companies are usually taking on risks greater than what banks would accept. "That's why the rates are a bit higher than banks on average," he says. And the worse the borrower's credit rating, the higher the rates, according to Cassiano. "Rates are definitely tied to risk," he says. He does say rates tend to drop a bit for higher dollar amounts.
Firms turned down by local banks often have no choice when it comes to borrowing money to finance new equipment acquisition. But for other firms, leasing may not be the best option, says Cassiano.
"For example, consider a customer whose credit is very good, and his bank extends him a $100ꯠ line of credit that he rarely uses. Say he buys a $30ꯠ piece of equipment, and his bank is willing to give him prime plus two, and the leasing company isn't. There's no reason for that customer to lease," Cassiano points out.
"There are also situations where local banks are looking to keep the relationship with their customer, maybe because the customer keeps a lot of money with the bank, and so the bank is willing to offer extremely low rates," Cassiano says. "I've lost deals for that reason time and again because I couldn't compete with the bank. The bank might say, 'Hey, this guy is keeping six or seven figures with us; we're going to give this guy the best rate we can, maybe prime plus one.' Whereas my company may not even be able to borrow at that rate."
Cassiano also admits that while some types of leases do have certain tax advantages, for most manufacturers that lease packaging equipment, the tax consequences are minimal. That's because equipment purchased through a dollar-option lease must be depreciated, just as equipment bought for cash or with a bank loan, over seven years, though the monthly interest can be deducted in the year in which it was incurred.
The tax situation is different for equipment that's leased with an option to purchase for the fair market value. For this type of lease, the full amount of the monthly lease payments can be deducted--not just the interest by itself--thus lowering a firm's tax bill more dramatically.
"But since the majority of customers do a dollar purchase option lease, with the majority taking a five-year lease, there's not a big difference between the depreciable life being seven years," acknowledges Cassiano. "You're only talking a two-year difference."
Another limitation of leasing, according to Amtron's Reloj: "If you have collateral with a bank, you can borrow money for whatever you want. With a leasing company, it's easier to finance, but you are limited to only financing the equipment. You cannot use the money for something else."
Still, for those packagers that are in the throes of growth and need to keep cash and credit available, the benefits of leasing can outweigh a lease's higher rate. At Nature Labs, the rate it received "wasn't that much more compared to the rates we found [at banks]," according to Harris. "It wasn't great enough to keep us from doing it."
Amtron's Reloj recalls the rate was about 3% higher than what banks were offering.
And nearly all of these packagers plan to continue to use leasing for future equipment acquisitions. "We've always found we've had good experiences with leases," Hanft concludes.
Companies in this article