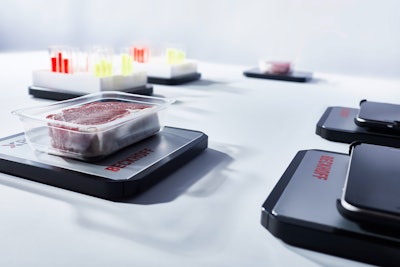 Beckhoff is debuting the system in the U.S. at its PACK EXPO Connects virtual booth along with the eXtended Transport System (XTS) and other hardware, software, and networking innovations.
Elevate packaging machine concepts with XPlanar
Beckhoff Automation, a manufacturer of open automation systems, will showcase the eXtended Planar Motor system, XPlanar that uses planar motor tiles as a base to levitate passive movers at speeds of 4 m/s and acceleration up to 20 m/s². Path planning and collision avoidance software produce extremely efficient and maintenance-free motion control for complex packaging, inspection and material handling applications.
Anti-sloshing functionality based in TwinCAT 3 software optimizes XPlanar's transport capabilities in applications involving liquids, such as filling of beverages, cosmetics and other goods. Wear-free movement and the ability to cover planar motor tiles with stainless steel, glass or another surface ensure XPlanar is a sanitary, wash-down-capable solution. With these capabilities, the innovative system enables ultimate flexibility and allows machines to achieve lot size 1 production.
---
PACK EXPO Connects–November 9-13. Now more than ever, packaging and processing professionals need solutions for a rapidly changing world, and the power of the PACK EXPO brand delivers the decision makers you need to reach. Attendee registration is open now.
---
Next-step linear transport: XTS Hygienic and Track Management
XTS, the paradigm-shifting linear transport technology from Beckhoff, returns to Pack Expo with new hardware and software expansions. XTS Hygienic, a stainless steel, IP69K version, is ideal for wash-down production environments in packaging, pharma, food and beverage. In addition, new Track Management functionality allows individual movers to transfer between multiple XTS systems, enabling further customization, quality inspection, automatic defect ejection and more. These features, along with the system's high speeds, dynamics, small footprint, instant recipe changeovers and real-time integration with robotics, further revolutionize possibilities in packaging.
"Beckhoff views Pack Expo Connects as an important opportunity for packaging machine builders and CPG manufacturers to connect virtually and continue learning about key technology advances during this unprecedented time," said Mark Ruberg, Packaging Industry Manager for Beckhoff Automation LLC. "With the market facing new challenges constantly, innovative technologies like XPlanar and XTS Hygienic provide opportunities to future-proof packaging machine designs and enable lot size 1 production. These build on the proven foundation of PC-based automation from Beckhoff, TwinCAT software and EtherCAT, and together they empower new IoT and Industrie 4.0 concepts for packaging."
Companies in this article