Change Parts, Inc: Stars and guides
Kwik-Change stars and guides from Change Parts (Ludington, MI) fit over quarter-turn locking hubs, which remain fixed to the machine. A simple quarter turn is all that is needed to release and replace each Kwik-Change star and centerguide with no tools.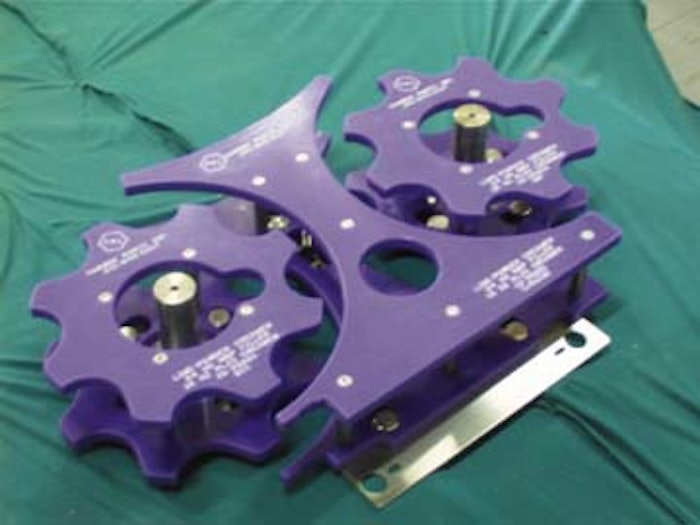 Can be used on any rotary cleaning, filling or capping machine.
Companies in this article