Metal detector
The Metal Scout IIe PL Pipeline Model metal detector from Ramsey (Minneapolis, MN) is a microprocessor-based metal detector that is suitable for inspection of liquid or slurry-type products such as pie filling, sauces, ham, peanut butter, relish and meat.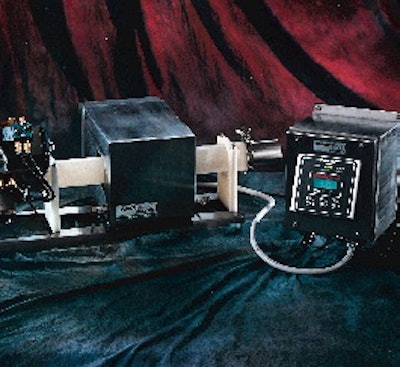 The Autolearn capability allows easy operator set up for up to 50 products.
Companies in this article
Fill out the form below to request more information about
Metal detector
Playbook: Flexible Pack
Learn tips for success as you explore bagging, pouching & wrapping equipment.
Download Now
New Labeling Playbook
Read tips for purchasing labeling equipment & considerations for your most successful labeling project ever.
Read More