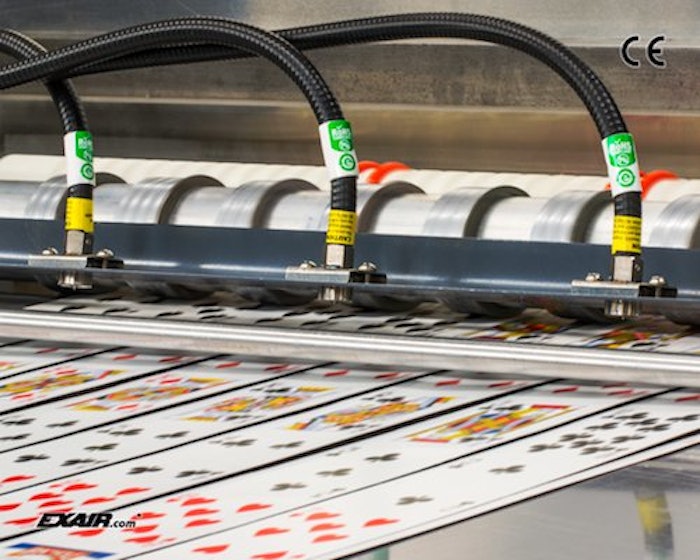 This compact and shockless static eliminator is the ideal way to eliminate static electricity problems occurring in small spaces. They are ideal to keep small parts or products separate or from sticking to other surfaces. Gen4 Ionizing Points can protect sensors, eliminate improper readings of sensitive electronics, keep powder filling nozzles clear of clogs, and prevent jamming, tearing or dust attraction on slitting, winding, rewinding, ink jetting, and silk screening applications.
The Gen4 Ionizing Point has undergone independent laboratory tests to certify it meets the rigorous safety, health and environmental standards of the USA, European Union and Canada that are required to attain the CE and UL marks. It is also RoHS compliant. New design features include a metal armored high voltage cable to protect against abrasion and cuts, a replaceable emitter point, integrated ground connection and electromagnetic shielding.
A new 115V/230V selectable voltage power supply has been designed to operate the Gen4 Ionizing Point. Price is $211.
Companies in this article