Product monitoring
MonitorMark(TM) Time and Temperature Indicators from 3M (Minneapolis, MN) monitor products with 79°F storage temperature thresholds and feature a high-contrast indicator that turns blue when exposed to rising temperatures.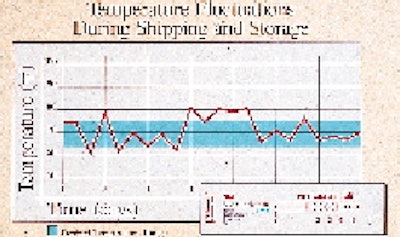 MonitorMark is placed on secondary shippers of temperature-sensitive products during shipment and storage.
Playbook: Flexible Pack
Learn tips for success as you explore bagging, pouching & wrapping equipment.
Download Now