Pallet storage
Sanpak Lagertechnik (Glinde, Germany) offers the Paletti Garage for empty pallets. ISO-approved, it holds up to 30 pallets. Integral hydraulics allow a pallet stack to be raised by a single operator with simple lever operation, so that a pallet can be inserted at the bottom of a stack.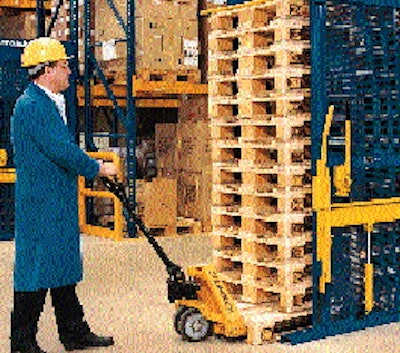 The hydraulics system does not require a separate power or compressed air supply.
Discover Our Content Hub
Access Packaging World's free educational content library!
Unlock Learning Here