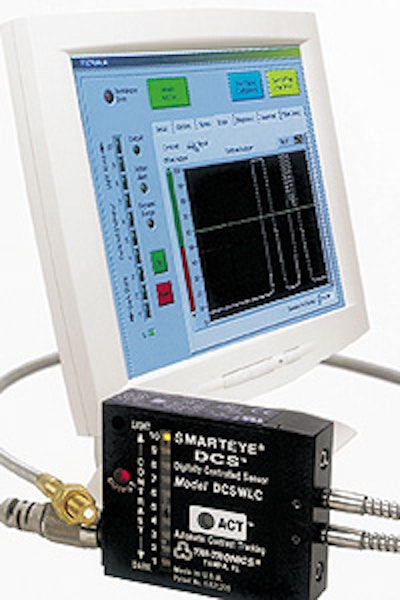 The new DCS™ SMARTEYE® digitally controlled sensors are compatible with PCs, PLCs, or any embedded controller equipped with an RS-232 serial port. On-screen icons permit rapid setup and configuration. Config-
urations can be assigned specific product names and stored in the computer for future recall.
These sensors also provide a patent-pending onscreen oscilloscope-style Contrast Deviation Analyzer that charts the signal- level deviation against the background of the dynamic range of the sensor while monitoring ongoing events. According to the supplier, this is a much easier way of obtaining the most ideal setting that guarantees reliable sensing compared to looking at diagnostic LEDs, numeric displays, or bar-graph LEDs on the sensor itself.
Companies in this article