Evergreen Packaging: Fillers for milk or juice
Two new fillers from Evergreen (Cedar Rapids, IA) package fresh refrigerated milk or juice at speeds to 3ꯠ gabletop cartons/hr. The GTL-1000 (shown) fills 250- to 1걶-mL (8.45- to 38.9-oz) cartons, while the GTN-1000 fills 125- to 500-mL (4.23- to 16.9-oz) cartons.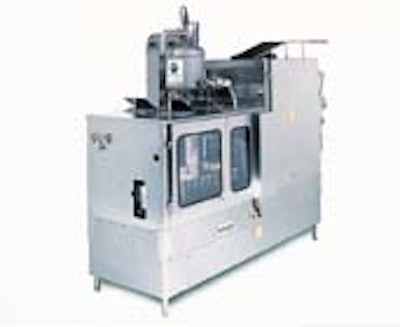 Both models are PLC-controlled.
Companies in this article