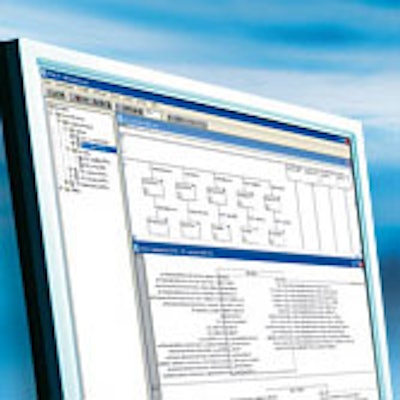 ELAU has implemented the Weihenstephan Standard in the software libraries of its PacDrive automation system. This standard is increasingly establishing itself in the field of beverage bottling systems as well as a communications standard for interfacing with data acquisition systems.

The so-called Weihenstephan Standards for Production Data Acquisition in Bottling Plants represent the first viable model for communication between production machinery and data acquisition systems. The Chair for Food Packaging Technology at the Technischen Universität München (Technical University Munich, TUM), located in Weihenstephan, developed these guidelines as a response to the beverage industry's increasing demand for comprehensive yet simple and inexpensive data acquisition from bottling machinery. Not only are these guidelines now established in the beverage industry, they're also catching the food industry's attention.

The Weihenstephan Standard for the communication of bottle filling and packaging machines with higher level systems has already been implemented in ELAU's PacDrive function libraries.

ELAU, Schneider Electric's packaging automation specialist, has already implemented the Weihenstephan Standard in the software libraries of its PacDrive automation system: The physical interface specification defined in part 1 of the Standard is relevant to the communication between machine controls and data acquisition systems such as MES. The appropriate functionalities and tasks required for communication via this interface were implemented in the PacDrive libraries.

After developing a template for standardized machine programming and implementation of the OMAC Packaging Guidelines, ELAU's adoption of the Weihenstephan Standard represents another way to simplify the engineering required to develop today's increasingly sophisticated systems. Packaging and bottling machines automated with PacDrive inherently meet the requirements defined in the Weihenstephan Standard for connecting to data acquisition systems. Hence, both for new machines and for retrofitting older machines, PacDrive system is an ideal way of securing a data acquisition connection compliant with this standard.
Companies in this article