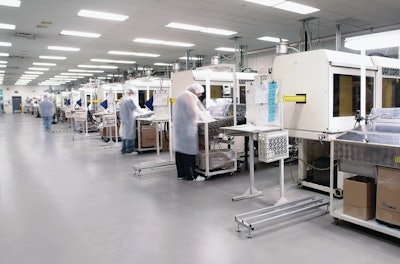 With more than 750 employees across eight production facilities, Comar is a fast-growing manufacturer of packaging and devices for multiple healthcare applications. Its products include medical devices and components, diagnostic processing and packaging solutions, stock and custom bottles, dosage cups, spoons, dropper assemblies, oral syringes, closures, and total dispensing systems.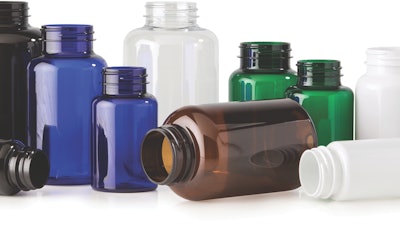 Critical to Comar, an ISO 13485:2016 and 9001:2015 certified company, is the extensive use of data for managing quality assurance, decision-making, audits, and communications. At the heart of this data-driven approach to manufacturing is their ERP software from IQMS.
"We're a metrics-driven organization and have robust business systems in place that provide us access to real-time dashboards that are fully integrated with our IQMS ERP data," says Scott Conklin, Comar Executive Vice President of Sales and Marketing. "These web-enabled dashboards are refreshed every 15 minutes and are set up to proactively alert decision makers to recognize success—for example, a record day in production—or to bring attention to a tool, machine, or process that is not performing to our expectations."
Comar's focus is beyond remedial actions, preferring the benefits that preventive and predictive behaviors deliver. For instance, "IQMS has a module for implementing preventive maintenance," says Tom Sine, Comar Business Systems Manager. "So when a machine or mold is running, the hours or cycles it runs are counted. With this kind of data at our fingertips, we can trigger preventive maintenance on machines and tools before issues arise."
"IQMS is also helpful as we acquire and bring new facilities into the mix," adds Sine. The visibility and scalability of our ERP system provides us access to data that results in faster decision making, despite the growing complexity of our business operations. We can look at the same thing in eight different plants and be able to assess performance and make business decisions quickly. Our customers definitely value this speed and agility."
Comar receives, on average, five requests per month for customer audits, and the majority are in the healthcare and life sciences field. Using the traceability functionality in the ERP system provides Comar with an easily used document library and production data to handle these customer requests and make audits efficient. "Being able to quickly and efficiently point to and document how raw materials and other supplies make their way through our manufacturing operation into finished goods inventory and ultimately into packaging arriving at our customers' doors is huge," stated Linda Kershner, Comar Plant Manager, Buena, NJ.
Comar's customers have grown accustomed to viewing Corrective Action reports during their audits in the IQMS ERP system. Whether an auditor wants precise data about resin lots; the exact time and day a part was produced; what employees did the job; or what training they had received, using the real-time data stored by the ERP system, Comar has access to the information to answer their questions.
In addition to driving manufacturing efficiencies through its data-driven approach, Comar has made strides in sustainable packaging initiatives. For example, the firm recently collaborated with equipment vendors to improve process control on innovating a new injection stretch blow molded bottle for gummy vitamins; the amount of resin needed per bottle has been reduced by up to 20% depending on the bottle size.

Companies in this article