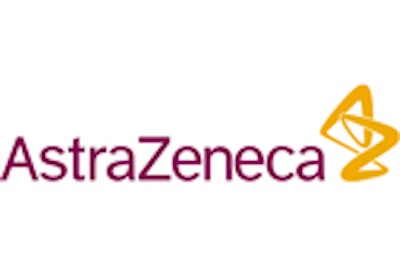 AstraZeneca operates in more than 100 countries, with its medicines used by millions of patients worldwide.
Innovation is critical for the London-based global biopharmaceutical company targeting the research, development and commercialization of prescription medicines. The company focuses on therapeutic cardiovascular, metabolic, respiratory, inflammation, autoimmune, antibiotics and oncology products.
But innovation also extends to its packaging. An example is the company's 60,000 sqm complex in Cotia, in the greater São Paulo area. AstraZeneca was established in Brazil in 1999. At this location, AstraZeneca and its internal customers are able to review virtual 3D models of new packaging that are developed by its designers quickly and easily.
3D creation is possible thanks to software from Esko Studio, a global supplier of integrated products for packaging and labels, which aims to reduce time to market and raise productivity for users such as AstraZeneca.
At its Brazil location, AstraZeneca is responsible for creating medicine packages in production plants in Brazil (with 1,200 employees and a production capacity of 38 million units of non-coated tablets, liquids, creams and ointments) and Argentina. These units include cartridges, blister packs, labels (including tubes), leaflets and shipping boxes. 3D packaging is developed for all AstraZeneca medicines sold in Brazil.
AstraZeneca creates its packaging designs within Adobe Illustrator software in general, and Adobe InDesign for leaflets and brochures. Yet company designers felt the need to improve art quality, particularly for folding cartons/boxes.
The company wanted to offer virtual mockups that could show the entire package in 3D, and the ability to share those with its internal customers. In the process, AstraZeneca Brazil was looking for software that would meet its expectations—generating a fast, high-quality 3D PDF file, without adding complexity to the process.
"We had heard about Esko through packaging events," says Lígia Arzenares, AstraZeneca Artwork Development Coordinator. "Esko was able to offer Studio, an excellent plugin tool used within Adobe Illustrator. It was what we were looking for: speed and quality, along with an easy way to create 3D artwork. Esko's team also provided us great service and training."
Esko Studio helped AstraZeneca create virtual 3D folded box models, which in the past was done manually on paper mockups. "Studio has become essential to help us guarantee the quality of work, avoiding surprises in the final product," says Arzenares. "The creation of 3D packaging through Esko Studio is very fast, and it also helped to improve the designers' productivity."
AstraZeneca uses Studio Toolkit for Boxes to create the structural ARD files, while Studio Designer transforms the graphic designs into 3D. They are sent to AstraZeneca's internal customers to help them better visualize the package with regards to size, shape, how they close—and to make sure that information is printed in line with its company's packaging Trademark Manual.
Esko Studio Designer's Illustrator plugin is used by AstraZeneca within the familiar Adobe Illustrator design package. Using a company computer with an Adobe PDF Reader, personnel can view and rotate the 3D artwork. "By creating 3D packaging through an Illustrator plugin, we have streamlined the process and added quality that we are able to deliver to our internal customers," says Arzenares. "All of our customers are very satisfied with this new way to view packaging, generating faster approvals and powerful art.
"Our 3D artwork is so good that recently we have received requests from the marketing department to create virtual 3D mockups of our promotional materials, as well. Currently our promotional materials consist of photos of packaging produced by our advertising agencies. However, the 3D images generated by Esko Studio are much faster, offer better display quality, and are free of agency charges," Arzenares says.
AstraZeneca has worked with other Esko DeskPack plug-ins, including Dynamic Barcodes. "It would be very interesting if we could eventually invest in ArtiosCAD software so we could create technical structural files for the complete package of all Esko tools for creating packages. Esko Studio quickly and easily creates exceptional 3D images to review, without the additional costs to our agencies. It optimizes our approval process for final art, and extends the productivity of our designers," Arzenares says.
Companies in this article