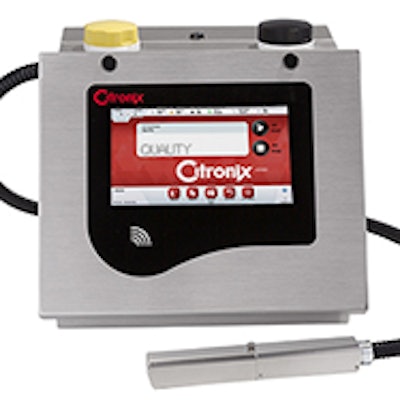 One of the enhancements made to the new ciSeries is the 1024 x 600, 24-bit color, 10.1 in. capacitive touchscreen display. This touchscreen is built for industrial environments, with abuse resistant tempered glass that protects against scratches, shatters, and solvents.
The ciSeries continues to be the most user friendly in the industry with an intuitive, clutter free, point and tap GUI.
Service module ciEasyServ combines all of the serviceable fluid filters into one self-enclosed module and it can be replaced in under a minute. This allows for technician free filter changes and an increased service interval from 6000h to 8000h.
Like previous ciSeries, the ci5000 Series remains a single PCB system, but with higher specifications; RAM from 64Mb to 1Gb, flash from 16Mb to 512Mb and processor from 66Mh to 250Mhz. The ci5000 Series still boasts an industry-leading 30-month warranty with an option to upgrade to a 5-year warranty.
Companies in this article