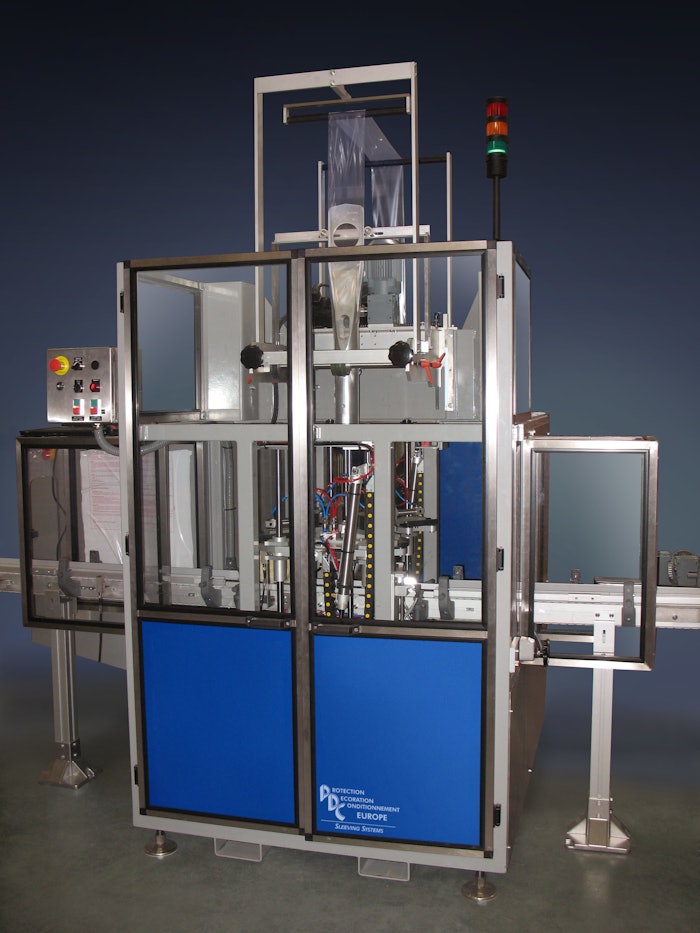 STA-Series Sleeve Applicators are available in several models and engineered for containers ranging from 500ml to 2.5 gallon, and speeds up to 60 cpm.  The system accommodates container heights up to 13" and diameters up to 5".  It is compatible with round, square and oval packages, and all popular container materials, including metal, plastic, glass and cardboard.  The STA-Series will reliably and continuously sleeve both printed or unprinted films. 
STA-Series systems have proven ideal as well for the application of non-heat PE sleeves on horizontal and vertical multipacks. Like all machinery manufactured by PDC Europe, these robust system are engineered for a long service life and trouble-free operation. 
The STA-Series Sleeve Applicator was engineered for optimum sustainability, and is exceptionally "green."  It operates with very low energy use – just 1.5 Kw - and uses recyclable polyethylene sleeves. Most important, it works without a shrink tunnel, because there's no heat required. 
STA-Series Applicators are available on an epoxy-painted frame for empty container applications and on a stainless steel frame for filled containers. Options include sensors for fallen containers, splice detection, feeder jam, ejection verification and other functions.  Downstream photo eyes, and bar code verification can also be engineered as part of the system's capabilities.
The STA-Series Sleeve Applicators are ideally suited for manufacturers and contract packers who want one system that will accomplish a broad variety of tasks reliably and consistently.
Companies in this article