ID Technology: Label printer applicator
ID Technology (Fort Worth, TX) has released a swing-arm tamp module that can apply a label to the leading or trailing edge of a case or carton. Tamp arm swings down or from the side to tamp the label onto the front or rear panel of the product.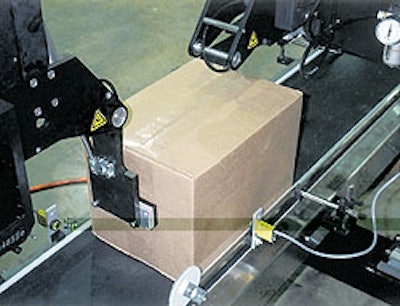 Applicator can be oriented in either a reels-up position or an over-the-product, swing-down position.
Companies in this article