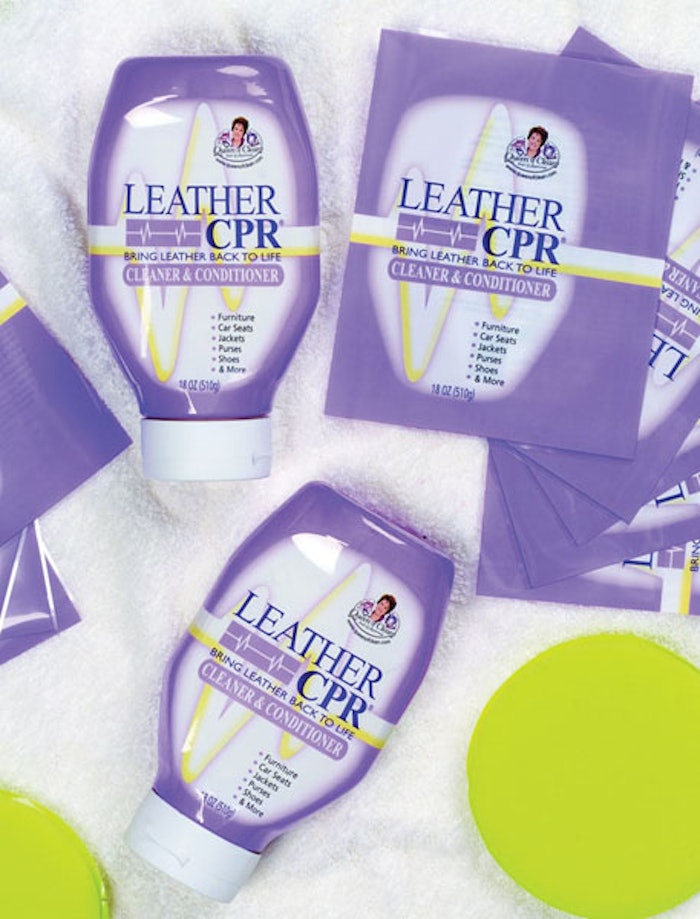 The PETG heat-shrinkable film-sleeve labels, printed in eight-color gravure, are supplied by Ameri-Seal Inc. (www.ameri-seal.com).
The 360-degree sleeve labels allow ample space for product usage information and graphics. Ameri-Seal prints and applies the sleeve labels to the empty Leather CPR bottles at its contract sleeving division in Chatsworth, CA.
The PET bottles, filled and capped in-house by Leather CPR, are supplied by Captive Plastics (www.caplas.com), a subsidiary of Berry Plastics Corp. The "Simply Squeeze" polypropylene caps are supplied by Seaquist (www.seaquistclosures.com).
Leather CPR CEO D. Darren Zuzow notes, "We like these full-body sleeve labels because they deliver high shelf impact and allow us to provide more extensive product information for our customers. We believe the 360-degree billboard approach was a good way to go. And we are pleased with Ameri-Seal as the label supplier. Their service has been impeccable. They did their due diligence and troubleshooting upfront, rather than after the fact."
Companies in this article