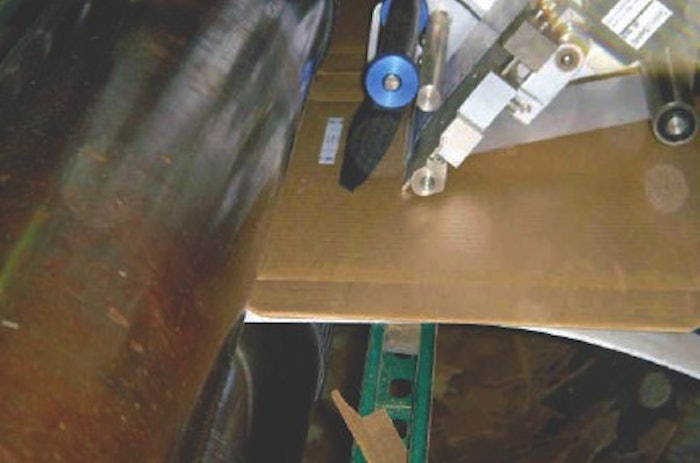 Should consumer packaged goods companies consider using packaging materials with RFID tags built in? That's yet one of a slew of questions faced by companies involved in RFID implementations. For consultants and other RFID experts, the answer to the question is a resounding "yes."
"The earlier in the supply chain you use RFID via the EPC (Electronic Product Code) number, the more value you can obtain from the tag and from RFID," asserts RFID authority Kevin Ashton. Cofounder and former executive director of the Massachusetts Institute of Technology's Auto-ID Center, Ashton is vice president-marketing of RFID reader vendor ThingMagic.
"This is a natural outgrowth as RFID progresses, and as tags become cheaper and more sophisticated," suggests consultant Shahram Moradpour, cofounder of RFID consultancy Cleritec Systems. He claims embedding addresses one of the major problems in RFID from a business process perspective and it also eliminates what he calls one of the biggest variables: "the human error in manually applying a tag to a box."
"I'm a big fan of embedded tags," agrees RFID analyst Chantal Polsonetti of ARC Advisory Group consultancy. She is vice president, Manufacturing Advisory Services. "It would help reach ubiquity—having a lot of product tagged—that's required to make RFID a viable solution. There's a lot of 'noise' about this, but not a lot has been done." Polsonetti says that concerns arise around whether corrugated suppliers have the skill sets to manage the EPC data, "but once RFID becomes more common, this would become a more seamless integration into the process."
Supplier side story
Smurfit-Stone is one of those corrugated manufacturers that already offers RFID-embedded materials. In response to a customer request, the company installed in June 2005 a RFID label applicator at its Germantown, WI, plant. The company reported that it completed three successful runs applying 96-bit Gen 1 Class 1 tags in its die-cutting operation (shown) that involved tagging 10ꯠ boxes per month.
Other packaging materials suppliers like MeadWestvaco, International Paper, and Georgia-Pacific are also looking at embedded RFID, according to Ashton.
Embedded tags are not confined to corrugated and paperboard materials suppliers. Other vendors offer RFID-enabled bins, totes, and pallets. One of the most intriguing is for RFID tags embedded in vial seals for injectable pharmaceutical products. Packaging World reported on the West Spectra RFID-enabled vial seal from West Pharmaceutical Services. West was considering other applications for the technology, such as for pill packs, dispensers, and bottle caps.
Whether in corrugated, on pallets or in bottle caps, the trend towards embedded RFID is gaining momentum.
"It's a fact that major companies are having their materials' suppliers looking into this," states consultant Ray Hagedorn, president of Premier Executive Consulting Group, speaking at the Worldwide Food Expo in late October. Hagedorn was involved with Sara Lee's launch into RFID to meet Wal-Mart's mandate as one of the retailer's Top 100 suppliers. "Tagging of packaging raw materials is coming, and sooner rather than later."
Companies in this article