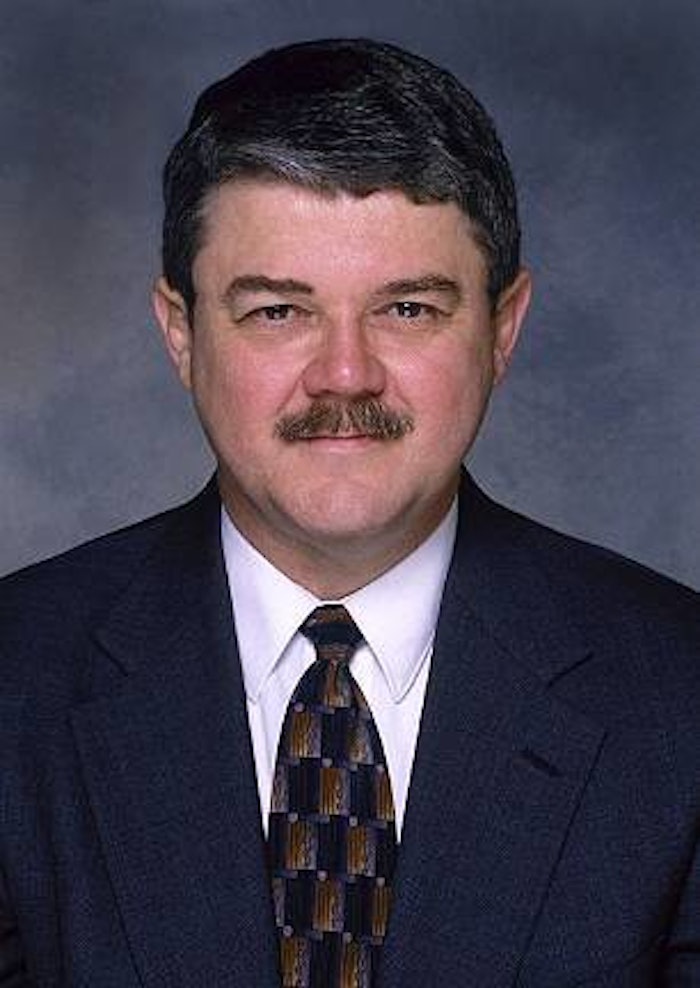 As is noted in the announcement that hit the newswires early last week, RFID Industry Group Proposes Patent Licensing Consortium, the members appear frustrated at the slower than expected growth of the RFID industry and have continued their focus on standards and intellectual property issues as the cause.
That is where they are missing the mark. Citing the examples of the DVD and MPEG consortiums as examples to pursue equates RFID technology acceptance with consumer electronics technology acceptance. The one market is deliberative, cautious, looking for a profitable return. It is a market that is focused on standard approaches championed by the "channel master" of their industry, not on the emphasis of a standards body or consortium. The other market is fickle, looking for the next new exciting thing.
Their frustration comes from the industry growing like it is doing pilot projects instead of wide spread production projects (because it is) and is not following the prognostications of the industry pundits and financial analysts that have fed the hype machine. It appears that they want to change the "biology" of technology acceptance. Consumer technology has the gestation period of a fly; thousands appear within days and weeks.
Patience is needed
However, RFID is a commercial technology with a gestation period more like humans. No matter how many times "improvements" been tried, it still takes one person nine months to produce a human baby. This group would be better served if their members adopted growth strategies more akin to the acceptance of bar-code labels (where one company, Symbol, owned most of the IP). Patience is a virtue in this environment.
What about enterprises looking to use RFID? Nothing has changed. They should expect RFID in the consumer space to be accepted and to grow, just at a moderate, careful, and deliberative pace. Wal-Mart is still the driving force and its project is still a pilot. Department of Defense will be a player but it will be a least a year later than planned before its suppliers will start shipping RFID tagged items (expect shipments no earlier than January 2006, the January 2005 date was missed because a purchasing process guideline needed to be followed).
RFID BWM-Before Wal-Mart
Before the RFID technology space was "commandeered" by the retail industry and Wal-Mart in particular, great strides were being made in application areas that did not require "Galactic Federation" standards with universe wide, multi-industry agreement. Enterprises should look to these applications for real benefit now:
* Tagging, tracking, and maintenance of logistics assets that serve a single industry or a tight group within an enterprises supply chain
(e.g. beer kegs within a geographic region area, freight containers shared between airlines, parts bins shared between a manufacturer and its suppliers, totes/containers captive within an enterprise)
* Tagging, tracking, utilization, and maintenance of high value testing equipment
(e.g. monitors or dispensers in a hospital, sophisticated calibration equipment in high tech manufacturing)
* Physical security
(e.g. access to a factory or controlled space, tracking of movement of personnel or security staff within a facility, tracking of visitors to a sensitive site, theft prevention of high value items within a facility)
* Monitoring, tracking, and managing items in a high quality service environment
(e.g. luggage movement by an airline, receipt/delivery/reshipment of materials within a convention center, management of bags from check in to room delivery in a high end resort, casino, or hotel)
* Tagging of items with high counterfeiting possibilities or items with large liability potential
(e.g. prescription drugs)
Enterprises should approach RFID applications that require broad standards acceptance, broad infrastructure support, or participation by many un-connected or loosely connected entities with caution. These applications will occur but expect things to move more slowly than most predict. Unless the enterprise sees such applications as strategic and competitively differentiating, they should follow the lead of the large channel masters in their industry. Examples of such applications are:
* Item tagged consumer items (broad infrastructure changes required to drive benefit)
* Tracking of overseas containers for customs purposes (multiple governments must agree to a standard)
Thomas Ryan is an information technology and logistics professional with more than 25 years of experience in warehouse and transportation operations and systems, enterprise integration technology architecture, and supply chain collaboration enablement through the application of technology. He has worked for Procter & Gamble, among other companies and is Principal, TKR Consulting Associates.
Companies in this article