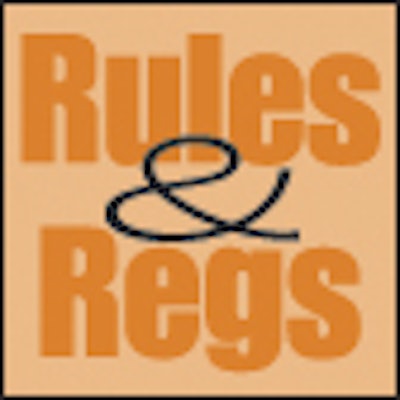 Carb labeling
With so much public attention focused on carbohydrates in the diet, the Grocery Manufacturers Assn. petitioned FDA on February 2 to establish new regulations for carbohydrate nutrient content claims. It asked for regulations on claims for single-serving foods, meal-type products, and main dishes.
In its petition, GMA made specific recommendations about the requirements for claims of "carbohydrate-free," "low carbohydrate," "good source of carbohydrate," and "excellent source of carbohydrate." If FDA goes along, carbohydrates would be the first nutrient to have labeling standards for the entire range of nutrient content claims. GMA said it based its recommendations on a report from the National Academy of Sciences that gave an overview of the role and importance of carbohydrates in the diet.
CSPI wants broader carb labeling
The Center for Science in the Public Interest agreed that FDA needs to set official "low carb" claims, but also wants FDA to regulate "implied" low carb claims with copy like "carb counting," "carb fit," and "carb options" much as if they were "low carb" or "reduced carb" claims.
The center called for a prohibition on "net carb" claims and a requirement that the words "not a low calorie food" be placed next to carb claims unless the food meets FDA's definition of "low calorie." According to CSPI, a low-carb food should have no more than six grams of carbohydrates per serving. A "reduced carbohydrate" claim should be permitted for foods that have at least 25% fewer carbohydrates.
Dietary guidelines debated
The federal government is developing new Dietary Guidelines for Americans. Testifying before the Dietary Guidelines Advisory Committee, National Food Processors Assn.'s senior director of nutrition policy, Robert Earl, R.D., M.P.H., said NFPA believes the guidelines have the potential to make a significant contribution to promoting health and wellness provided they are science-based, easily understood, easily implemented, and trigger behavior change.
The goal should be to motivate changes in diet and lifestyle, he said. Earl also urged the committee to make clear the need for synergy among the Dietary Guidelines, the Food Guide Pyramid, and food labeling to send a consistent, coordinated message.
Worn-out water?
Water bottlers have begun stamping expiration or best-used-by dates on their products, raising questions about whether or not water "spoils." There is no federal requirement for an expiration date on bottled water. In fact, FDA says water has an "indefinite shelf life."
Americans have been urged to have a stockpile of water as part of a disaster preparedness kit. According to the Department of Homeland Security Web site, this water should be changed every six months. This guidance is aimed at those who fill containers with tap water rather than those who stock sealed bottled water, said a DHS spokesperson.
New Jersey, however, does require expiration dates on bottled water. Companies have found it easier to simply code all bottles rather than those bound for the Garden State. Besides, it promotes sales.
Food claims draw fire in UK
In July 2002, Britain's Food Standards Agency issued guidance on the use of the terms "fresh", "pure", "natural", "traditional", "original", "authentic", "home-made", and "farmhouse" on food labels. In a recent survey of 220 products, the agency found that 40% of the labels were misleading or ambiguous, although the majority of manufacturers were following the guidelines.
The biggest problems were with the terms "farmhouse" and "traditional." According to the guidelines, "farmhouse" should only be used for products made in the house or on the farm of the farmer himself. Seventy-five percent of the products labeled as farmhouse apparently were made in industrial settings. Over one-third of the samples labeled "traditional" did not follow the guidance.
Organic or not?
The Organic Consumers Assn. has filed a complaint with the U.S. Department of Agriculture saying that some shampoos and body washes should not be labeled "organic" because one key ingredient is tap water. The complaint asks USDA to revoke the organic certification of Bayliss Ranch water essences, which are used in the "organic" shampoos and also cites Quality Assurance International, which certifies the company's products. Although federal standards have been issued for organic food, no such standards exist for organic personal care items. An estimated $1 billion of the $37 billion in sales of health and beauty products is for those labeled organic.
Down Under labeling
NFPA sent comments to Food Standards Australia/New Zealand on its proposed format and listing of nutrients in the Nutrition Information Panel. The association strongly supports FSANZ's proposal that would allow some flexibility in the labeling format as long as the core information requirements are satisfied.
NFPA noted that many nations have adopted mandatory nutrition labeling and with the global trade in packaged food, wide variation in requirements are burdensome to industry, increase costs to consumers, and inhibit market expansion. The association urged a harmonized approach to methods and presentation, but said consumers were unlikely to be confused by minor variations in format.
GM foods still a no-no in UK supermarkets
A recent survey of British supermarket chains found that they intend to continue their ban on genetically modified products in their stores at least through 2004. The stores believe customers remain opposed to these products.
Meanwhile, the British government has indicated it would like to begin production of GM crops. With no domestic outlet for products produced with these crops, it is unclear how many British farmers will be interested.
Companies in this article