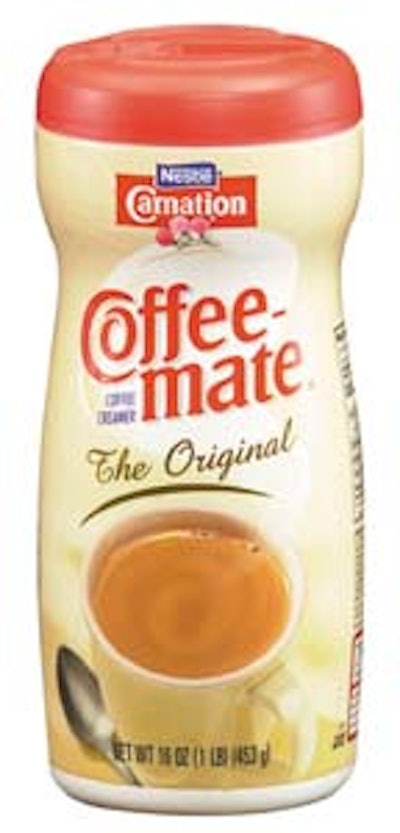 The product, from Nestlé USA, represents the first commercial use of Contour™, a new ultraviolet-cured, high-bond adhesive from National Starch & Chemical (Bridgewater, NJ). The new jar replaces an amber glass jar.
The label, a biaxially oriented polypropylene from ExxonMobil Chemical (Macedon, NY), is printed flexo in seven colors by Salem Label (Salem, OH). At the Carnation plant, a Contiroll labeler from Krones (Franklin, WI) applies the label using the Contour adhesive. The container then passes through a UV curing station from Fusion (Gaithersburg, MD) that sets the adhesive before the container is sent through a shrink tunnel to tighten it around the jar.
The use of roll-fed labels is claimed to permit a savings of 2¢/container, compared to the extra cost of sleeve labels. In addition, the improved adhesive bond allows higher labeling speeds and virtually eliminates any label "creep" after shrinking. The process will permit the same percent shrinkage as a sleeve label, and BOPP labels can save up to 30% compared to shrink sleeve label materials.
Companies in this article