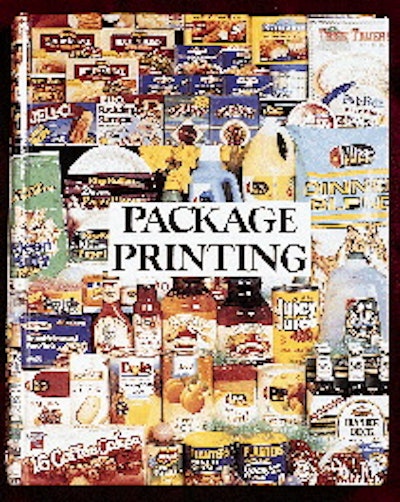 Among Jelmar's offerings:
* Directory of Packaging and Label Converters, 1998 Edition. Includes information about products produced and printing methods employed; converters are listed by geographic location.
* The Post Print Corrugated Project. The Flexo Quality Consortium reports on its scientific study of flexo printing of manufactured corrugated.
* The Anilox Roll: Heart of the Flexo Process. Joseph P. Trungale describes the anilox roll and its flexographic printing functions.
* A 215-page manual, Food Label Design: A Regulatory Resource Kit details food labeling regulations pertaining to label design. Written by Jean Storlie, the manual provides comprehensive checklists for use in proofreading labels that must comply with FDA or USDA food labeling regulations. It also provides a guide for measuring the size of elements in the label design. Computer-generated templates with 31 different layouts of the Nutrition Facts panel are provided in a variety of formats.
* Label and Package Graphic Design, like many of the publications listed in the catalog, is aimed primarily at converters. This 228-page source is penned by Robert Demetrician, a designer for more than 40 years. It includes 124 illustrations and covers package printing and design considerations, discussing how differences in substrate qualities affect printing.
* A collection of articles and papers covering corrugated paper from the pulp stage to final shipping case is included in Performance and Evaluation of Shipping Containers. The 488-page collection from George G. Maltenfort includes 238 illustrations and is fully indexed and organized from substrate to box performance. It assembles criteria for design, production and purchasing of corrugated shippers.
* A new and expanded report analyzes current and projected market performance and end-use demand for corrugated and solid fiber containers, folding cartons and rigid boxes. Available with computer disk, The Corrugated and Paperboard Container Industry report includes an end-user perspective that makes market projections through the year 2000.
Jelmar says that all books listed within the catalog are sold with a 30-day return policy.
Companies in this article