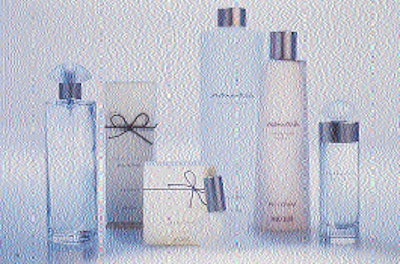 Package designers from as far as Brussels, Belgium, convened in Hauppage, NY, on August 1 to spend a day discussing a variety topics affecting the relationship between designer and client. Titled "Creating the new Paradigm," the conference was sponsored by Package Design Council Intl., Herndon, VA. Six different sessions addressed various issues in the relationship. Some were law-based (Who owns the brand identity? And when?), while others were "inside" topics (Is there room for speculative work?). But most of the programs combined designers and design buyers addressing the two sides of topics, including design research and the effects of "rightsizing" on the relationship. The first session on the role of company downsizing on the relationship between designer and the corporation provided the most intriguing look at trends in companies and how they are interpreted by design consultants. The three speakers/panelists were heavy hitters in anyone's design league. Bill Lunderman, director of the global design center at Campbell Soup Co., Camden, NJ, described the changes now being implemented at his company. Hired from cosmetics giant Revlon, Lunderman stressed that a new culture was taking root at what had been a hidebound company in the past. His design center, which reports to the company president is tangible evidence of it. When he arrived, the company evaluated new products by how easy it would be to put them in a can. That's no longer true, he says. Because of acquisitions, Campbell Soup is now taking a global perspective in products, packaging and in design. And risk-taking is now a provocative part of the new culture. As this culture spreads throughout the organization, "there may be casualties along the way." That's going to be part of what Lunderman sees as the new paradigm at Campbell. The company, he believes, now understands that casualties, whether products, designs or people, are going to be simply part of the process in the future. Growth at Pillsbury Even more revealing was the presentation by Chuck Smerick, director of package design for Pillsbury, Minneapolis, MN, a unit of Britain's Grand Metropolitan, P.l.c. When he moved "down the street" from General Mills five years ago, Smerick says he discovered a department with little authority or even capacity. The staff totalled six when he joined Pillsbury, and there were no computers in the design department because "Mac" was "a four-letter word" there. Today, the department is 15 strong, and by the end of next year, all packaging designs will be on the computer. Two members of the "staff" are electronic prepress experts who work at Pillsbury but are really employees of two graphics companies owned by Schawkgraphics (Des Plaines, IL). "This is one of the partnerships needed to make our arrangement work," Smerick says. He's proud to report that despite more than doubling the staff the actual budget for package design through the film stage is now $5.5 million vs $8-plus million in 1990. "We've cut nearly $3 million from the budget in five years-and that's despite all the changes made necessary by the Nutrition Labeling Education Act," he boasts. Smerick, too, says the future in package design will have a global accent. "The good news for designers is that the projects will be larger, thanks to megabranding and the need for global identity," he says. "The bad news is there will be fewer projects-and shorter timelines." In a preview of what other company design buyers noted later, Smerick concluded by offering his list of "must haves" from design companies: People skills; eclectic design portfolios; financial integrity; computer sophistication; research sophistication; good project management skills and finally, global experience and contacts. Later, Sky Underwood, director of creative resources at Helene Curtis, Chicago, amplified on that. "We don't want designers with just 'pen pals' around the world," she said. Short-term future? Ron Peterson, managing partner of Peterson Blyth & Pearson (New York, NY) says his company has definitely felt the effects of downsizing and rightsizing. Thanks to corporate takeovers, major personnel changes and the increased power of ever-younger marketing people, "long-term relationships are a thing of the past," he lamented. The latter group were derisively referred to as "marketing pups" by both corporate and outside designers throughout the day. "Lots of companies have downsized and just don't have quality design people anymore," he pointed out. "In too many companies, all packaging decisions are made by marketing people. "To continue to do good business," Peterson stressed, "we need to convince and assure clients of the value of our work, and show them how it affects their bottom lines." By "defending our designs, like we used to," he said, experienced package designers can separate themselves from the "wannabes." Giving evidence of the savings that Smerick had earlier referred to, Peterson said that package design expenses are down about 25% over the last four years. Some investments up For its part, Campbell Soup's package design costs aren't going down, Lunderman said. But that's because the firm has recognized the importance of package design and invests in it. In fact, he predicts the role of the package and its design in the purchase decision may cause some companies to shift spending from advertising and even promotion to package design. So, Lunderman says, the design investment money may be greater, but the designs must be long-lasting, at least five years. "We're looking for designs that will carry us into the next millenium," he said. In many companies, he says, this will replace the old attitude of scheduled package facelifts, like every 18 months. In the face of downsizing, PDC president Howard Alport, Lipson-Alport-Glass & Associates (Chicago, IL), asked Chuck Smerick how he was able to expand his department. "I preached to management about the importance of packaging," he replied. "Advertising agencies have been preaching their arguments for years. In the past, the heavy hitters just haven't heard about the importance of packaging." Then he offered a telling clue that may reveal why management now pays attention. "Management is listening now. In part, that's because many corporate designers are now the same age as company management." Today, he says, Pillsbury is thinking "brands, brands, brands" instead of bottom lines as in days gone by. "They finally realize that as much as 80% of purchase decisions are made in the store, and packaging plays a dominant role. For the first time at Pillsbury, packaging design is working with marketing on a fully budgeted basis." Alport also explained to the audience that PDC was broadening its membership structure. Beginning in October, PDC will accept both individual and corporate members, as well as new categories for affiliated businesses, students and teachers and retired designers. Alliances that last? Despite all the uncertainty about long-term relationships, one client/designer team presented a wide ranging program on how designer Desgrippes, Gobé turned a project with women's fashion retailer Ann Taylor, New York, NY, into a multiyear, multidisciplinary program still underway today. It began with a revamped logo as part of a corporate identity program, related Peter Levine of the design company. By now, it has spread to gift package design, new brands, store architecture and even catalog design, pointed out Gayle Wyroba, senior vice president of marketing for Ann Taylor. Not necessarily as long lasting, the other example was presented by Gary Esposito, vice president of Bronz-Esposito Design (Stanford, CT) and two members of the in-house design staff at James River Corp., Personal Products Div. Richmond, VA. This success story was a bit more clinical than the personal synergy demonstrated by Levine and Wyroba. That may have been due to the products, namely toilet tissue. The James River staffers described the procedure for evaluating designers, including a mail survey and in-studio audits, much like purchasing agents might qualify corrugated vendors. What appeared to be an unsophisticated grading system was met with head-shaking by many independent designers. "Kill them before they reproduce" was one whispered suggestion. Yet, the criteria they used in what appeared to be amateurish forms was echoed by other design buyers in a more professional way later in the day. James River quizzed in-house people before it seeded the factors that it used to select designers. Whether by questionnaire or audit or both, the company weighted its factors in this way: creativity, 30%; technology, 25%; services, 20%; market strategy, 15%, and cost, 10%. Have designs, will travel Gary Esposito told a personal career story that was as interesting as the James River assignment, and symbolic of the uncertainty of the profession. He was working for a small design company when he decided to seek the career security of a large company. His answer was to join Playtex-just before that company was sold three different times. Shell-shocked, Esposito felt that working for a much larger company would make his position more secure and immune to takeovers. His choice was General Foods, shortly before that company was purchased by Philip Morris. Over the next few years General Foods corporate design staff was folded, spindled and mutilated into several different forms before it became Kraft Foods, Inc. So much, he says, for the security of large companies. Esposito was not the last designer to point out that, regardless of whether you're on the client or consultant side, you'd better be ready for change. Both Susan Bell of Keebler and Sky Underwood of Helene Curtis later reinforced the transient nature of design work. Bell offered kudos to design people for improvements in quality, while she stated that her company prefers working with design consultants on a project basis rather than trying to build a large staff in-house like Smerick of Pillsbury. "We're building teams of suppliers for specific product categories. Then we can lean on them as they substitute for some of our own internal design team members," she said. The creativity and enthusiasm that's such a part of the designer's "toolbox" was sorely tested when the program turned to the subject of the ownership of brand identity. This legal issue, however, is becoming ever more difficult to determine, pointed out three panelists: Jack Fassnacht, an intellectual property attorney with Bullwinkel Partners (Chicago, IL); Richard Shear, principal of The Shear Partnership (Stamford, CT), and E. Mark Smith, manager of design for Avon Products, New York, NY. If attorney Fassnacht had a message, it was "get it in writing" and make it specific. Where ownership of brand design becomes a contentious issue is in interpreting the "work for hire" doctrine. He noted that copyright vests with the author unless the author is an employee in the pursuit of his work. Fassnacht showed how independent contractors like design consultants might be able to be deemed the owner of a design, and just how easily the client may own it. Smith of Avon talked about how Avon introduces 120 new products each year, and redesigns many more existing packages. To protect itself, he showed the clause that is usually part of each Avon contract with an outside design firm that specifically shifts design ownership to the company. Changing a personal paradigm As Shear prepared his presentation on ownership issues, he said he really changed his mind about brand ownership along the way. Judging by some of the points he made, his change could perhaps be judged more a "quantum leap." Shared by others or not, Shear raised some provocative ideas about package design consultants in the future: * Developers of intellectual property have substantially changed their methods of compensation in recent years. * Clients will continue to insist on ownership of intellectual property rights to their brands. A designer's job, Shear says, "is to enhance brand value, not confiscate it." * Although an increasing percentage of a designer's revenue comes from developing intellectual property, this compensation will continue to erode in the future, "if not disappear." * Thus, designers must find revenue from services and relationships, not from the intellectual property they produce. That was Shear's primary paradigm shift. To be successful in the future, he said, designers need "to look at the value of our service, not the value of our product."
Companies in this article
Videos from All Packaging Machinery Corp.