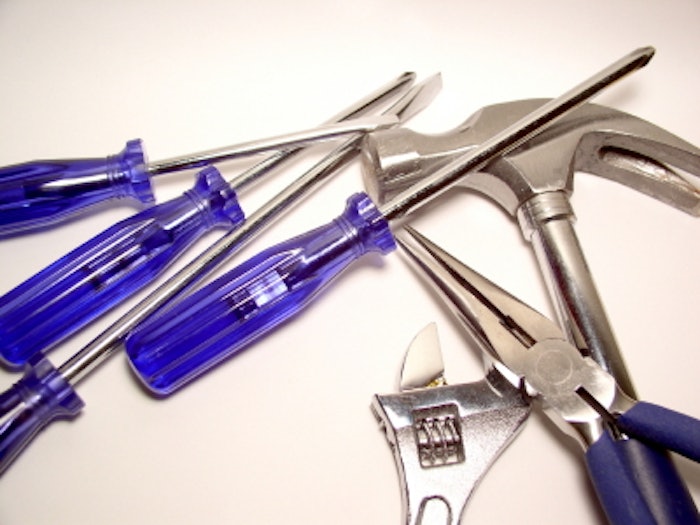 Organizations that embrace a multi-disciplinary approach to packaging sustainability will be better equipped to meet the increasing requirements of public reporting, responding to supplier requests, and remaining competitive.
Successfully designing and supplying packaged products that incorporate the four principles of packaging sustainability—efficient, effective, cyclic, and safe—requires a co-orientated company-wide approach addressing the following:
• Corporate sustainability strategy and goals and packaging sustainability policy
• Metrics that benchmark and measure performance
• Integration of sustainability into product design and more top-level business decision making
• Life-cycle thinking and freedom to innovate
• Tools and resources to support decision making
• Organizational capacity to appropriately use tools and resources to achieve the corporate sustainability goals
The goals, targets, and performance indicators or metrics that inform strategies and policies need to coordinate with corporate functions, including marketing and public relations, product and packaging development, procurement and operations, and manufacturing.
Through the Global Packaging Project (GPP) of the Consumer Goods Forum, a range of sustainability metrics and indicators have been developed for the packaging supply chain industry that provide a common language on how to measure and report them. The metrics have been available for nearly two years, and organizations are being encouraged to adopt these metrics. It will take time though to embed them within an organization if other metrics are being used, or not used at all. Proactive companies that take on board these metrics will be better placed in understanding their internal products, packaging, and processes, and will be able to better communicate with their supply chain partners to determine the best way forward.
Tools to measure eco impacts
Figuring out how to determine the life-cycle impacts of your packaging formats as well as measure and report these metrics and indicators can seem mindboggling. There already exists a range of tools—from guidelines and checklists, to packaging-specific life cycle-based tools and specific Life Cycle Assessment (LCA) software—within the packaging design toolbox that can help organizations. These tools range from simple and freely available tools to complex and subscription-based options. They include:
• Life-cycle mapping: This can help identify all the processes, providing greater clarity on where materials come from and how they are made. This will strengthen the organization's position on selecting materials and aligning them with the packaging sustainability strategies. One example, out of Australia, is the Sustainability Victoria's life-cycle mapping tool. 
• Guidelines: The Sustainable Packaging Coalition's (SPC) Design Guidelines for Sustainable Packaging provides questions that can be used in conjunction with life-cycle mapping to prompt consideration of the design of the product-packaging system.
• Packaging-specific analytical tools: One example is Walmart's Package Modeling software, developed in-house to support their corporate reporting and management of packaging. It requires suppliers to complete details on packaging configurations of supplied products.
• Packaging-specific LCA-based analytical tools: The Packaging Impact Quick Evaluation Tool (PIQET) from The Sustainable Packaging Alliance is a Web-delivered, streamlined LCA tool that specifically models packaging format systems. PIQET provides visibility on the packaging materials and levels of packaging on a packed product pallet to specific environmental LCA impacts alongside packaging sustainability metrics. It also reports against a range of GPP metrics and covers life-cycle data across 11 global geographical regions.
• LCA software: SimaPro and GaBi are the two main comprehensive life-cycle modeling software programs available. They are generally used by consulting companies and research institutions, though some companies do use the programs in-house to model their processes in detail.
Selecting the right tool
Depending upon where in the journey an organization is with respect to identifying, measuring, reporting, and managing sustainability issues will provide some indication as to what category of tool(s) are used.
If packaging-specific LCA-based analytical tools are selected, the following is a simple checklist of questions to pose when evaluating what tool to use:
• What life-cycle stages are included?
• What materials, converting processes, transport, and end-of-life waste management scenarios are included?
• What life-cycle assessment databases are used, the regularity of data updates, and the ability to enter own data?
• What environmental LCA metrics can be modeled?
• What packaging-specific indicators, attributes, and metrics can be modeled and reported against?
Answers to these questions will help in aligning the outputs reported in a selected tool against your corporate packaging strategy and other data, measuring, benchmarking, and reporting requirements. They can be used to set internal standards, compare the composition or characteristics of packaging over time, monitor performance against key performance indicators (KPIs) and targets, and link to the packaging strategy and ultimately the corporate sustainability strategy.
Upon observation of companies using tools such as PIQET, the following are a list of key tips that have been learnt that ensure successful implementation of such tools:
• A corporate social responsibility (CSR) policy that backed the tool, including documented commitments to monitor and improve (reduce) where possible the impacts associated with product-packaging systems.
• An ambassador on the management team who supports and encourages the uptake of the tool.
• Adherence to any structures created around when to engage the tools/reports.
• Appropriate and ongoing training and communication of the use of the tool and benefits to the business.
• A structure or system of when to use the tool in the new product development (NPD) stage gate process, the necessary signoff of reports, and clear communication of the metrics that will be reported and what the specific targets are for those metrics.
• A champion who owns the tool for the business. They would generally have a passion for environmental issues and also the technical strength to use and present the tool.
There is a lot to consider, let alone having the processes, people, training, communication, desire, and interest to make a difference. Those companies that have started on this journey are discovering the new insights that can be gained by understanding in a more detailed manner how sustainability issues cut across the organization. These insights also provide visibility and the power to add value to the organization from product and packaging design, processing, manufacturing, logistics, and procurement through to public relations, and communication and marketing.
Like anything else, the hardest part is starting, but taking these steps opens up so many new avenues and pathways.
For more information: Verghese, K., Lewis, H., Fitzpatrick, L (2012)  (editors) Packaging for Sustainability, Springer-Verlag London Limited