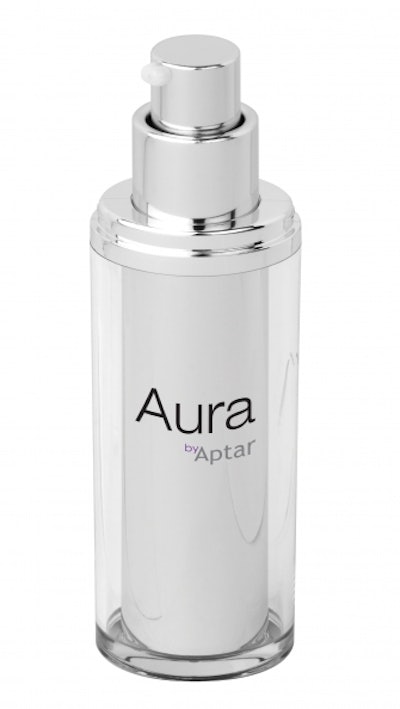 Aptar and DuPont Performance Materials (DuPont) will transition to new DuPont™ Crastin® polybutylene terephthalate (PBT), specifically developed for Aptar's manufactured cosmetic pumps.
Crastin® is a chemical resistant polymer that offers added-value to the technical process of developing cosmetics pumps for creams, foundations, and liquid make-up.
"We have an excellent on-going collaboration with Aptar, which is based on a shared philosophy of open-mindedness and combining competences. This has driven us in the right direction to solve a complex problem around the processibility and formation of their pumps," says Alexandra Fabbro, EMEA Marketing Development Leader Performance Materials, DuPont.
"DuPont took the time to sit down with us and really get to the bottom of the processing challenges we had been experiencing. This helped us to address the challenge at its core and to find an effective and sustainable solution. DuPont understands our challenges and has a hands-on philosophy. By pooling our strengths and resources we managed to find a formulation of Crastin® that is tailored to our needs for 100%. This would not have been possible otherwise," says Thomas Clemence, Engineer in materials at Aptar.
Aptar says one of the benefits of using Crastin® PBT for developing cosmetics pumps, compared to the PBT grade previously used, is its capacity to provide enhanced stability throughout the different cycles of the injection molding process. Securing stability of the injection molding process has been a challenge to the industry, especially as the parameters of the injection machine can shift over time. The dimensional and mechanical properties of Crastin® PBT mitigates this problem. In a similar vein, Crastin® PBT contributes to increased stability of the different pieces of the pump and ensures consistency of dimensions.
Crastin® PBT also allows for good surface finishes and resolves the problem of sink marks. Sink marks are the small dimples or grooves on plastic surfaces that occur when, for instance, the hold pressure time is insufficient, the temperature is too high or the cooling time too low. Using Crastin® PBT also makes it easier to inject and fill a component and the part release from the tool. This is particularly useful when the pieces are complex with small cores and as the temperature control is challenging. Grades in the Crastin® PBT portfolio meet all requirements of existing cosmetic and food regulations.
Companies in this article