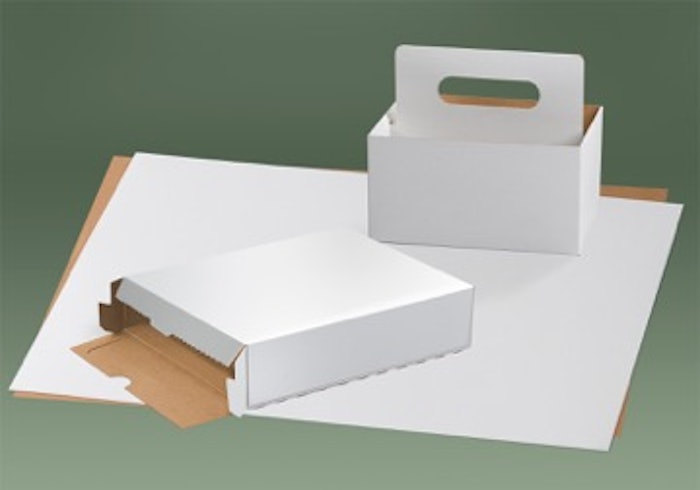 Converters will now have access to three new coated recycled board (CRB) kraftback grades that have been engineered as a cost-effective, 100% recycled alternative to virgin kraft, with multiple appearance and performance benefits.
The three additions to the recently launched new MasterWorks Ultra 100 line include Kraftback (general folding carton use), Kraftback Beverage (treated to provide tear strength for beverage applications) and Kraftback Freeze (moisture resistance for refrigerator or freezer applications.)
"PaperWorks has made a significant investment in technology to deliver these kraftback options. This latest capability provides converters with three more 100% recycled material alternatives that they can offer to their brand owner customers to support environmental initiatives without sacrificing performance or appearance," says Jerry Tassone, Senior Director of Sales and Marketing for PaperWorks Paperboard Group.
In addition to the 100% recycled content, the MasterWorks Ultra 100 Kraftback™ grades offer higher topside brightness and a wider caliper range than commercially-available virgin kraftback options.
The high bright clay topside is the same as that found in our recently launched MasterWorks Ultra 100 Whiteback. The Kraftback line also is available in calipers in the .012 to .030 range, which is a lower and higher end compared to virgin fiber kraftback.
MasterWorks Ultra 100 line is Food & Drug Administration compliant for direct food contact and meets the Recycled Paperboard Alliance's 100% recycled paperboard symbol licensing requirements. It is also Forest Stewardship Council certified.
Companies in this article