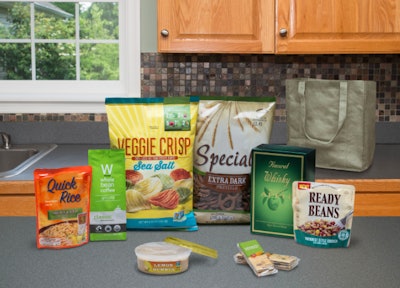 Toray Plastics, Inc. will feature its Torayfan OPP and Lumirror PET film technologies, its collaborative spirit, and its global reach at PACK EXPO International 2016, booth # N5789.
The Torayfan Over-the-Mountain portfolio of BOPP films are designed to prevent packages from bursting when they are transported through fluctuating altitudes and atmospheric conditions.
Torayfan MWX6 and MWL are metallized white cavitated, BOPP films for gas-flushed applications.
Lumirror QN497 is a high gas-barrier metallized PET film designed to be the inner layer of a laminate film in foil replacement, extended shelf life, and gas-flushed applications requiring superior moisture-, oxygen-, and aroma-barrier properties, such as coffee packaging.
Lumirror QN506 is an ultra-high, gas-barrier transparent PET film.
Torayfan RS03 is a high-tensile OPP RipStop film used to reinforce the die-cut handles integrated into corrugated and folding carton box designs.
Toray HP Indigo Pack Ready films that are fit for use include Lumirror PA66 PET film and Torayfan FMS and F62W OPP films.
Companies in this article