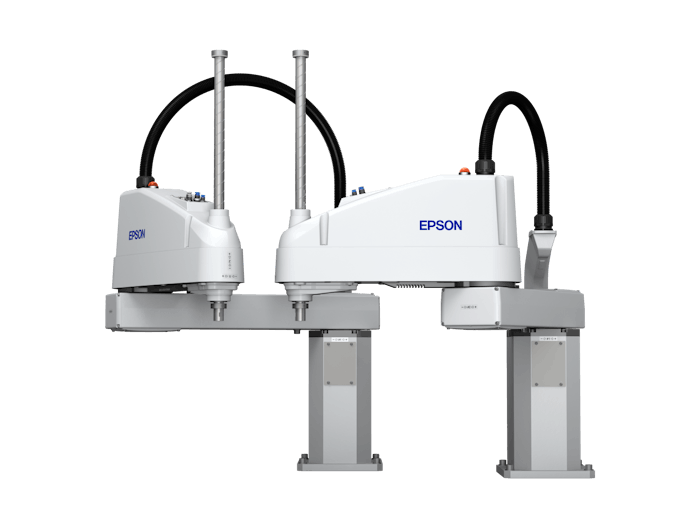 Built to carry heavy objects at high speeds, the LS20 offers a maximum payload of 20 kg and arm lengths in 800 mm and 1000 mm. Both arm lengths feature a 420 mm Z-Axis length. Notable features include high speed cycle times, superior accel/decel rates with smooth start/stop motion, and reduced vibration due to Epson's proprietary QMEMS™ vibration sensing technology.
Ideal for applications that require a longer reach, larger payload or increased tooling size such as heavy parts assembly, material handling, large area dispensing, and packaging, the LS20 is extremely useful in industries ranging from automotive and appliance to industrial.
The LS6-500, featuring 500 mm of reach, and LS6-700 featuring 700 mm of reach, join the existing LS6-600 to add varied arm lengths to the 6 kg payload LS6 models.
All LS-Series robots come with Epson's RC90 controller which provides users with ease-of-use, power and reliability. Also included is Epson's user-friendly RC+ 7.0 Development Software which features a multitude of options including Vision Guidance, DeviceNet, Profibus, EtherCat, Microsoft .NET support, GUI Builder and much more.The LS-Series robots are available in standard and ISO 4 Clean models.
Companies in this article